Companies are immersed in constant technological change. This means that IT departments are gaining in importance within companies today, technology managers must make important decisions for the future of the entity to reconcile this factor with the obligation to contain costs and optimize IT resources. This decision is almost always related to outsourcing IT services.
In this article, we will first explain what IT outsourcing is all about. Then, we will focus on why you should outsource your IT services, why it is good for your company to outsource part of its IT activities. Finally, we will talk about how you can carry out this process. Let us observe:
What do we mean by outsourcing our IT services?
How many outsourcing models exist?
What are the benefits of outsourcing IT?
Should you hire an IT outsourcing service?
How can you hire an IT outsourcing service?
How can we help you learn more about outsourcing IT services?
1. What do we mean by outsourcing our IT services?s

?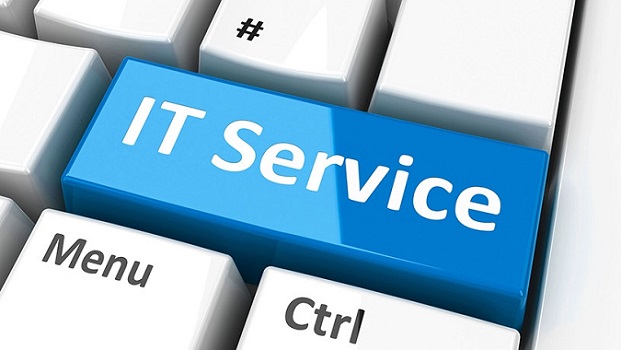 This arises from the need to collaborate with external personnel who can provide technological knowledge on the latest trends in the sector. Also, provide arguments for decision-making for the benefit of the company. Not to mention the considerable decrease in workload, cost reduction, and optimization of the company's activities.
But, where does this need arise from? IT departments need to have the information and infrastructure 100% accessible and secure at any time. Anyway, the personal resources and technological tools available are usually neither sufficient nor adequate. When this happens, it is necessary to analyze which are the services of the business in question, and evaluate those interesting to outsource.
We add that the most important ones are those that will allow us to improve our management and focus on the business. In addition to those that allow us to increase the final profit of the entity.
So, once the services that are susceptible to outsourcing have been defined, it is necessary to evaluate the response times, the expertise required, and the methodology used for the management of the entire life cycle of the incidents. Thus forming a global vision of the existing management possibilities, and taking the best option for the maintenance and administration of the systems.
1.1 What is the difference between sourcing, subcontracting, and procurement?
There are three common concepts when it comes to purchasing and supplier management. Let us address each of them. First, Sourcing is the practice of seeking solutions that meet the needs of the business and enable the development of the company's product or service. This is the case, for example, of the search, negotiation, and purchase of raw materials.
Secondly, we have outsourcing, which is the term most commonly used for this type of negotiation. It is when the company hires a professional or company to meet a specific demand, or continuous, as in the case of IT companies, as we have already mentioned above.
Lastly, we have procurement as sourcing is the procurement process, procurement is a broader service. It includes historical records, strategic analysis, audits, and process standardization, among others.
2. How many outsourcing models exist?
Outsourcing, as said, is the act of delegating some activity of the company. For example, food and transportation services are generally performed by third-party companies focused on these activities. It is much cheaper for the company to outsource an activity that is not part of its expertise.
One of the outsourcing services is printing services. These can be useful for companies that do not wish to rely on in-house equipment. Also for companies that do not want to hire and manage people for this activity. Therefore, it is possible to outsource the work to specialized companies, which already have structure and knowledge about the activity.
Sometimes, IT equipment can be expensive. Servers, computers, networks, printers… Depending on the activity, the investment for the company can be very high. Often, this investment is not worth it, since the business focus is not IT. Therefore, hiring a company responsible for the machinery only pays the amount of the rental, installation, maintenance, and upgrading of equipment.
Finally, we say that infrastructure is about server and system management. The objective of the infrastructure team is to ensure:
Availability
Security
Privacy
The infrastructure brings together all components (hardware and software) and services to ensure the integrity of the company's information systems.
3. What are the benefits of outsourcing IT services?
IT outsourcing service has some very striking objectives that could convince anyone to start using them in their company. But first, we must clarify that, although through outsourcing we delegate the management of part of our staff to a third party. For practical purposes, the employee is yours and will provide his service directly to your company.
Companies turn to outsourcing for very clear reasons, and it is due to the benefits that this business system provides them. IT outsourcing provides advantages related to:
Reduced labor and infrastructure costs
Reduced workload
Focus on the business
Increased efficiency
Ensure continuous service
Despite the obvious and very attractive advantages that outsourcing IT services provides, it is very important to select a partner specialized in the area. Remember that handing over a vital area of your company to an unspecialized partner can be counterproductive. But do not forget that with ConnecTech you have nothing to worry about. You can learn more about us by clicking here.
3.1 Exploring benefits in depth
Perhaps, the main reason why most companies outsource IT services is to reduce economic costs. When an external company is in charge of the IT department or services, the company's costs are considerably reduced. But they will do so mainly in two areas: reduction of labor costs and reduction of infrastructure costs.
Continuing with cost reduction, labor costs are reduced because the IT service provider has qualified professionals for IT management, so the company saves personnel costs in this area. These include:
Salary
Contributions
Refresher courses
On the other hand, competent management of a company's IT services will lead to greater efficiency in business processes. Technological resources affect all areas of the company, so their efficient management will have a positive impact on the entire organization. The IT service provider will have access to the latest technology, so the company will benefit from this circumstance.
Finally, IT management has become a fundamental part of today's companies, generating a great dependence on technologies to develop their business model. An IT service provider guarantees that the service has high availability and is a continuous service, providing solutions to incidents and problems that may interrupt it.
3.2 Are there any disadvantages to outsourcing?
Considering possible staffing problems, the service provider will have the personnel with the training and experience in the different IT areas to be able to manage it efficiently. This situation means that the company that decides to contract the services does not have personnel qualified in new technologies, which can be a problem in the long term.
Outsourcing IT staff can cause staff to question whether the company can outsource other services and whether their jobs may be at risk. This can have a significant impact on employee morale, and thus a reduction in the efficiency of performing activities for the company.
The outsourcing of IT services could lead to the loss of control of the company's management, leaving one of the most important areas of the business, such as the IT area, in the hands of third parties. Despite the conditions set for IT management, there is always the risk that the service provider may not be able to manage the IT area correctly or with the desired efficiency.
In addition, information is one of the most important assets for a company, so it is essential to properly select the service provider and add confidentiality agreements to the service contracts to guarantee data security (avoiding theft, information exposure, and other risk situations with the company's information).
4. Should you hire an IT outsourcing service?
Do you understand the benefits of IT outsourcing but are still not sure if it is the right time? Imagine having to maintain a full, robust and qualified department to keep IT up and running. It is not low cost. Depending on the workload and risks involved, it is much more advantageous to outsource IT.
If you are looking to keep your company up to date with technological innovations, then IT professionals need to study new trends and languages. This allows customers to keep up with innovations more easily.
Looking to expand your IT staff? If you already have an in-house IT department but need additional support, IT outsourcing is an excellent option. Let us say you are about to develop a new, large but timely project. Instead of hiring new employees, taking on all these expenses, you can acquire the services of an IT outsourcer and allocate resources internally within the company for a specified time.
5. How can you hire an IT outsourcing service?
Here are the main points that deserve attention when hiring a company to fulfill your infrastructure and other departmental services. The first step is to understand the scenario your business is in. By answering these questions, the management team will have a better picture of the current situation and will be able to guide the next steps.
Listing the needs before contracting is important for your company to clarify what your real needs are. Is there anything that can be done internally or that has little business impact? What systems and processes are essential? With all this in mind, detailed and documented, it is time to look for companies that specialize in meeting these needs.
Look for suppliers that have the service capability. Look for local, national, or foreign companies. It all depends on how much impact language, culture, time zone, and location have, or do not have, on the progress of the job. Do market research, talk to other companies, and ask for opinions. This is the time to do research to choose the outsourcing format that best meets your demand.
Managing change is important but also involves difficulties that need to be managed depending on the culture and work environment, as teams can be more resilient. Create groups to help with the transition. In this way, the operation will remain stable and conflict-free. Encourage the integration of the company's teams with others for a closer relationship.
5.1 Some things to consider
It is extremely important that in the IT outsourcing contracting process, some concepts are clear, as well as the deadlines for the service. For example, what is a bug? Both companies must agree on the concept of a bug in the context of the customer, defining a strategy for action and a maximum response time.
Finally, a manager of the contracting company must be responsible for evaluating the service provided. In short, he/she must look at the quality of deliveries, meeting deadlines, communication, meeting objectives, and initial scope requirements.
It is also important to analyze the cost x benefit of IT outsourcing. This way, you can verify in advance if it is time to extend the contract or re-evaluate this work format.
6. HOW CAN WE HELP YOU LEARN MORE ABOUT outsourcing IT services?
IT outsourcing is a smart way to count on technological innovations without having to invest in hiring and managing personnel. IT outsourcing is a good alternative for companies that wish to leave the demands of the industry under the responsibility of specialized professionals.
With outsourcing, the company controls the quality of the service provided, allows the implementation of new knowledge and trends for the digital evolution of the business. It also ensures system availability by reducing the impact of failures on the progress of operations. Connect Tech is helping hundreds of businesses in this matter all around the UAE.
Do you want to know more about IT outsourcing services? Are you looking for a reliable and professional IT outsourcing company? If so, please call us at the following number +971 433 16 688. You can also write us an email to the following address CONTACT@CONNECTECH.DEV. Our representatives will be happy to help you with whatever you need!
Please enter thetalentpoint.com if you would like to submit your CV resume.