Nowadays and since social networks transformed the way we communicate, traditional advertising has been left far behind due to its high cost and low profitability compared to online strategies. Thus, the digital marketing firms have gained remarkable relevance in recent years. In addition, the services offered by these companies are much less expensive than those offered by traditional marketing companies.
In this article, we will detail all the services that a digital marketing company should consider offering. Let us take a look:
What are digital marketing firms?
What is inbound marketing about and why is it a profitable service?
How does it help us with content production and SEO?
How do digital marketing firms help in social media management?
What does the creation of a website bring to our company?
Why are advertisements part of the firm's services?
Why should digital marketing companies offer content creation?
What is digital sales transformation?
How to analyze data from our marketing campaigns?
What is the best way to offer digital marketing services?
1. What are digital marketing firms?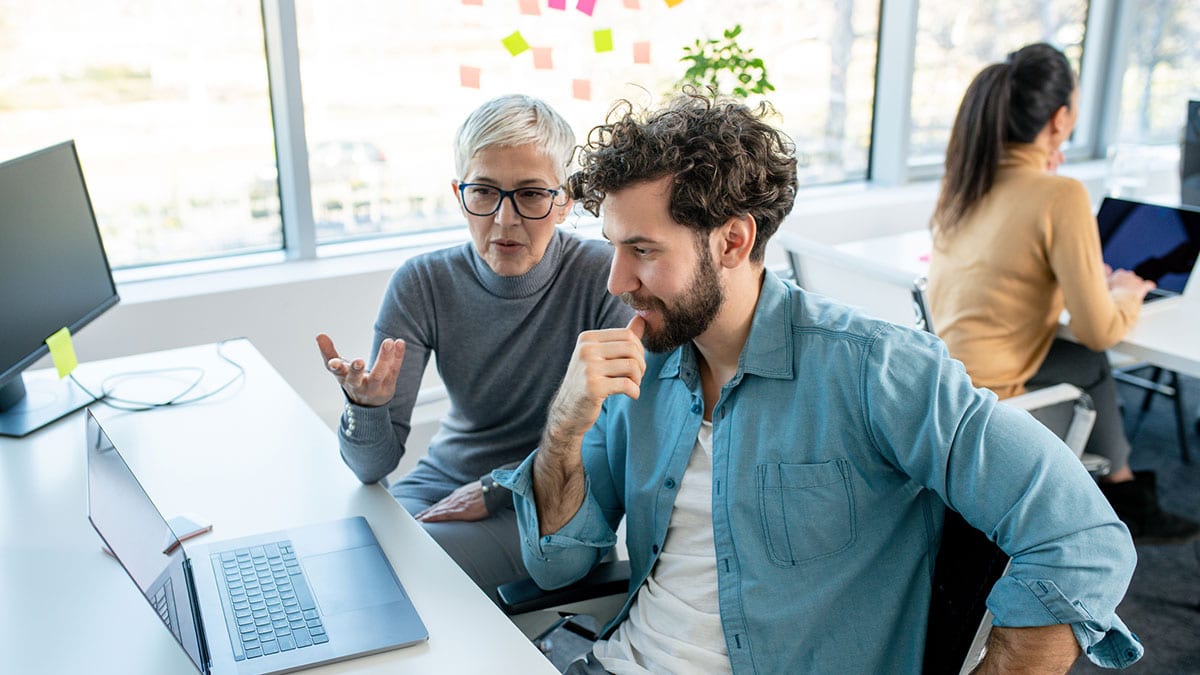 The digital marketing firms produce social media posts, blog articles, website development, and client communication through the platform, audience engagement tracking, and paid and organic ads, among other services.
For the agency to succeed in these services, it must always focus on strategy and innovation. Therefore, the agency has to know how to develop from basic digital marketing services to those that complement the outlined strategy.
In this way, the client can find the solutions they need in one place, and the agency benefits even more as the service contract grows. As the range of digital marketing firms' services is very wide, it often happens that managers have doubts when it comes to defining which ones are essential to offer.
At the end of the day, it becomes important to select very carefully what is scalable and cost-effective, and what makes sense for the strategies needed by the client. Offering the right services can also help your agency avoid churn, since the more services the client contracts with your agency, the greater the tendency for loyalty.
2. What is Inbound Marketing about and why is it a profitable service?
To start with the services offered by digital marketing firms, we have inbound marketing. It refers to all those non-intrusive marketing techniques that allow us to access new users, through the use of various digital marketing actions such as SEO, social media presence, or content marketing.
Consumers on the Internet often do not even know that they need a certain product. With the proper strategy, you can provide them with relevant content that will help them fulfill that need. This becomes possible by following them throughout their buying process, and offering them what they need at each touchpoint.
Inbound consists of an essential issue: providing valuable content to the user. Inbound marketing focuses on the four stages of the buying cycle: attract, convert, close and delight.
These stages will allow us to transform a stranger into a loyal customer, who will not only satisfy us but will also extend this satisfaction to his direct environment. By nurturing and educating the consumer at all levels, stepping gradually into their digital lives, and offering the appropriate products, it helps to sell online in a non-invasive way and creates connection.
3. How does it help us with content production and SEO?
Content production constitutes another must-have digital marketing firm service for your agency. Videos, images, rich materials, and articles increase website traffic, which is the main sales channel for brands.
Content plays an indispensable role in the customer's buying process, which prepares them for the purchase. And it continues to help a brand become a reference in a universe of topics. Speaking of content building, one of the most requested services when it comes to an on-page audience is SEO.
SEO (Search Engine Optimization) refers to a marketing strategy that allows us to optimize our website so that it shows up better positioned in search engine results. It optimizes content for search engines such as Google and Bing and user acquisition techniques.
That is right, SEO focuses on both search engines' content consumption and the experience of those who read it. Through this service, your agency can strengthen the digital presence of various brands and further consolidate the content marketing strategy.
3.1 What is SEM and why take it into account?
On the other hand, SEM (Search Engine Marketing) consists of advertising campaigns on the Google network. SEM allows us to have an impact on the customer's mind, even when he has no active search for us.
For example, when our campaigns are shown to a user who is looking for a product similar to ours. PPC campaigns, or pay-per-click campaigns, allow the advertiser to pay only for those clicks obtained on their ad.
In other words, if the potential customer does not show interest in the ad and does not click on it to receive more information, there will involve no cost to the advertiser. Therefore, for this type of service, it becomes vital to create attractive promotions that attract the user's attention and encourage him to click on the ad.
4. How do digital marketing firms help in Social Media Management?
One of the pillars of a digital marketing firm's services is, without a doubt, the management of social networks. Nowadays, due to their great impact and the fact that they have no upfront costs, practically all companies have one or more profiles on social networks. However, feeding and managing these social channels generates a greater volume of work than many companies can absorb.
In addition, the high level of competition forces companies to innovate when communicating, providing not only relevant content for the user but also in an attractive and innovative format. For all these reasons, outsourcing this type of service to agencies or freelancers has become commonplace.
Social networks are another medium in direct contact with your client. It becomes essential to manage them professionally and appropriately. Social networks represent the greatest refuge for digital people. Through them, you can find niches to sell whatever you want.
That is why following your clients' networks and knowing how to manage them in the best way will help a lot to organize the audience and find a group interested in your product. For this, it requires a professional who knows how to position himself in networks, with balance, understand the values of the brand and follow the rest of your communication, both online and offline.
5. What does the creation of a website bring to our company?
Website development is the service that every digital marketing firm should guarantee. Once a large portion of businesses lost physical frequency due to social isolation.
Websites ensured a stronger digital presence ready for economic recovery. Therefore, the website has to be objective and visually pleasing to the user experience. In addition, it must meet a series of technical requirements to be ranked in search engines and reach the top positions of the ranking. All this is possible thanks to a good development team.
Even with social media in full swing, the website is a platform of its own that the consumer must have access to ensure trust in the brand. The wide variety of options offered by a digital marketing agency will guarantee us, for sure, an improvement in our digital presence. Providing us with optimal results in the actions we develop as a brand.
6. Why are advertisements part of the firm's services?
Paid traffic is a marketing strategy that increases the reach of brands on digital channels. Through ads on social networks, search engines, websites, and even mobile applications, it is possible to direct the target audience to an offer or a customer channel.
This is one of the tools that add the most value to the customer's digital presence. Because, through good segmentation, you impact those who are interested in the brand. Moreover, while organic is built progressively, paid accelerates consumer access
One of the best methods for this is Google Ads. Google is paid for allowing you to advertise on the first pages and in the first positions; since it works like an auction, you must compete financially against other businesses that are going for the same objective.
In this, case the results are immediate, but you must manage the keywords with which you are going to work and correctly segment the public because otherwise, it can be a very high investment for unsatisfactory results.
7. Why should digital marketing companies offer content creation?
Another of the many services that a digital marketing firm can offer is to help us generate attractive and interesting content that we can use in different marketing tools or on our social networks. Thus, we will achieve an efficient form of promotion that will help in the transformation of users into potential customers.
Content creation. It is an optimal service for when SEO positioning is being performed since the editing of the page content must be constant and must meet certain qualities and length, in addition to the publication of weekly articles which is essential.
Audiovisual development. We carry out the creative process, the creation and production of photography and/or video formats that will be distributed in the communication channels of your company. Always with the same values and aesthetics of your company. Trend par excellence of the future. The digital marketing firm takes care of the creation and editing of the video for your company.
8. What is Digital Sales Transformation?
The digital marketing firm is the sales team's ally. However, it is also a great partner for your company's communications department. This means that, although digital channels are used to attract customers, they can also be important awareness tools. With this in mind, brand consulting is also a digital marketing service that can be part of your offering to clients.
The marketing team is more oriented toward digital strategies and the sales team is dedicated to more conservative strategies. This makes it difficult to lead because some information can be lost in each of the sectors. Through it, your agency will help companies become more competitive and establish themselves as better consumer choices for customers.
While we are on the subject of sales, let us talk about one of the main gains of digital marketing services: digital sales transformation. Having a sales team super-aligned with marketing strategies is a challenge in most companies.
If by any chance, you think this is not your digital marketing firm's problem, you may be part of that problem. Digitally transforming the marketing of your client's company is also digitally transforming the sales sector.
9. How to analyze data from our marketing campaigns?
Knowing how to analyze metrics and read the results of the strategies is a fundamental service from the digital marketing firm to demonstrate to the client that the investments in the agency's services are paying off.
Metrics are also essential to know what strategies to follow, the direction to take, and to continue to deeply understand the target audience. The metrics analysis we pointed out above is a basic service and closely linked to the monitoring of a brand's digital channels.
But today, B.I. marketing is an evolution of this service and your agency must evolve as well. Taking advantage of business intelligence, B.I. marketing uses technologies such as big data and artificial intelligence/machines. Learning and making use of techniques such as predictive analytics, competitive analytics, among others.
10. What is the best way to offer digital marketing services?
A golden tip for selling important services to clients is to separate them into packages. The agency can start with something basic, for example, social media monitoring and management. Over time, you can scale up for ad production.
It also presents innovative tools, techniques, and strategies to reach as many people as possible. The advice we give you at Connect Tech is to always be aware of market trends and anticipate to offer what gives the best results.
Interested in learning more about the digital marketing services your company can offer? Connect Tech will be happy to be your source of information. The most direct way to reach us is by calling +971 43 316 688. Or, if you prefer, you can email us at contact@connectech.dev.
In addition, we want to introduce thetalentpoint.com. On this site, you can submit your resume and have the opportunity to get your dream job. You can also send it to contact@thetalentpoint.com and get in touch with one of their agents to find your ideal job.