It has been two years since the lives of people around the world have taken a major turn. The Covid-19 pandemic had a significant impact on cybersecurity and infrastructure security agencies. This is due to the adoption of technology, as the global emergency has made people hyper-connected, making technology much more a part of their daily lives.
In this article, we will look at the changes that have occurred with cyber security in recent years due to the global pandemic. We will also focus on how this has affected hosting services, cyber-attacks, and even VPN technology. Let us see:
How have cyber-attacks been in recent years?
Why are remote workers important?
How has cloud adoption been?
Why was VPN technology neglected?
Why is cybersecurity important in the medical field?
How has the persistence and growth of ransomware been?
What is automation in cybersecurity and how can it be a solution?
How can Connect Tech help your company with cyber-attacks?
1. How have cyber-attacks been in recent years?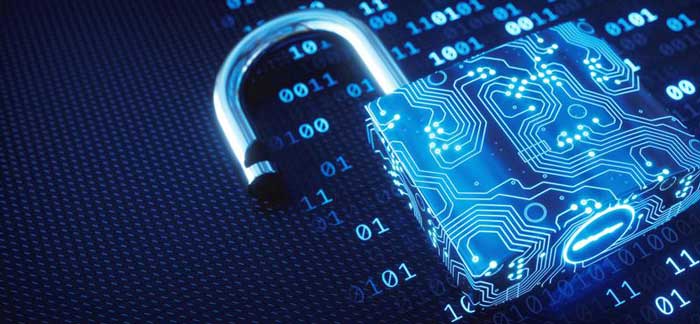 First of all, cybersecurity refers to the area related to information technology and telematics that focuses on the protection of the computer infrastructure and everything related to it. To this end, there exists a series of protocols designed to minimize possible risks to the infrastructure and to the information itself.
Cybersecurity has become one of the major concerns for companies in recent years. In 2019, the data breaches exposed 4.1 billion records. In the same year, the global average cost of a data breach reached 14million AED.
The COVID-19 pandemic has become a catalyst for Cybersecurity threats to increase exponentially and companies are susceptible. FinTech cyber-attacks have increased by 238% with the advent of the pandemic. Coronavirus-related attacks have increased by 605% in the second quarter of the year.
However, all this has caused 80% of companies worldwide to improve their digital security, they have also changed their strategies and educated their employees on security. All to try to cope with this increase in cyber threats.
2. Why are remote workers important?
Teleworking is here to stay, many companies are laying the groundwork to establish and continue this methodology after the pandemic. This will cause cybercriminals to continue launching attacks that exploit users' and workers' behaviors and habits.
Throughout this year, cybercriminals have taken advantage of the changes brought about by COVID-19 to launch phishing attacks, ransomware, and a range of other attacks. These attacks are targeting security gaps in companies, as many felt unprepared to securely support a remote workforce. However, 72% had no BYOD malware protection at all.
So far in 2020, not knowing how to support teleworking without exposing sensitive information has led to nearly 25% of organizations having to pay unexpected costs to address security breaches. This movement toward telecommuting has left organizations unprepared to monitor or identify insider threats.
Due to unauthorized remote access, insecure networks, and BYOD use, these patterns are expected to not only continue but skyrocket in 2022. If organizations do not reconsider their security approaches, cyber-attacks will keep evolving and exploiting teleworkers as ideal entry points into enterprise IT ecosystems.
3. How has cloud adoption been?
First of all, by cloud, we mean a type of web hosting that uses multiple different servers to balance the load and maximize uptime. Instead of using a single server, the website can access a "cluster" that uses resources from a centralized pool. This means that even if one server fails, another one kicks in to keep everything up and running.
As telecommuting and online collaboration intensify, cloud adoption has become the perfect ally for enterprises to ensure business continuity. And while enterprises were already migrating to the cloud before the crisis, the pandemic has acted as a catalyst for the same.
This adoption of cloud services will continue to increase over the long term. However, the rapid migration to the cloud is introducing several new threats and security challenges. Protecting these assets means that organizations will need to focus their efforts on improving their cloud security programs. By 2022, cloud attacks are likely to continue:
Stolen credentials
Exploiting misconfigurations in the cloud
Hacking vulnerable cloud applications
Prevention and detection strategies will be crucial for all organizations, large and small, to protect against these threats. Expanding cloud usage will require organizations to improve visibility into their cloud presence, assets, and vendor relationships to manage risk.
3.1 What makes cloud security different?
Traditional IT security has undergone an immense evolution due to the shift to cloud-based computing. While cloud models allow for greater convenience, always-on connectivity requires new considerations to keep them secure. As a modernized cybersecurity solution, Cloud security differs from legacy computing models in a few ways.
The biggest distinction here lies in the fact that older IT models relied heavily on-premise upon data storage. Companies have long found that setting up all the internal IT platforms for detailed and customized security controls is costly and rigid. Cloud-based platforms have helped shift the costs of developing and maintaining systems, but also remove some control from users.
Similarly, cloud security demands unique attention when scaling enterprise IT systems. Cloud-centric infrastructure and applications become highly modular and rapidly mobilized. While this capability keeps systems uniformly tuned to business changes, it also poses challenges when a company's need for enhancements and convenience outstrips its ability to keep up with security.
For both enterprises and individual users, cloud systems also connect to many other systems and services that must be secured. Access permissions must remain in place from the end-user device level down to the software level and even the network level. In addition, both providers and users must keep an eye out for vulnerabilities that can cause by insecure configurations.
4. Why is VPN technology neglected?
To quickly increase remote operations and comply with stay-at-home regulations, many organizations turned to legacy security architectures. Such as virtual private networks (VPNs), as a silver bullet for teleworking.
However, this is not a good long-term solution, as VPNs introduce latency, hinder productivity, can be difficult to scale, and can grant employees excessive access to internal resources. In addition, VPNs can be easily exploited by cybercriminals, even if the configuration and implementation of the VPN were flawless.
Fortunately, more companies are becoming aware of the problems of using VPNs, and are phasing them out in favor of implementing Zero Trust security models. With this model, users only have access to the smallest set of permissions to perform their work tasks, which they access through strong identity authentication services.
This trend toward Zero Trust security network access will accelerate in 2022 as organizations become even more aware of the gaps that legacy architectures such as VPNs pose to their security postures.
5. Why is cybersecurity important in the medical field?
The healthcare sector is important in the fight against COVID-19 through all measures to combat the spread of the virus, increased efforts in R&D of tests, treatments, and vaccines, implementation of new technologies.
However, the increasing reliance on technology, coupled with all the chaos it caused during the pandemic, has pushed cybersecurity to the back burner, cybersecurity threats continue to increase exponentially in the industry.
Cybersecurity in healthcare is critical, due to the large amount of personal and confidential information often found in patients' medical records, and the problems that can arise from ransomware attacks that come to disrupt your ability to provide patient care.
Knowing that cyber-attacks can have fatal consequences, ad that many healthcare organizations may not have adequate cybersecurity controls in place, attackers can launch all kinds of threats. This trend will continue to grow in 2021 as more healthcare systems adopt the use of technology.
6. How has the persistence and growth of ransomware been?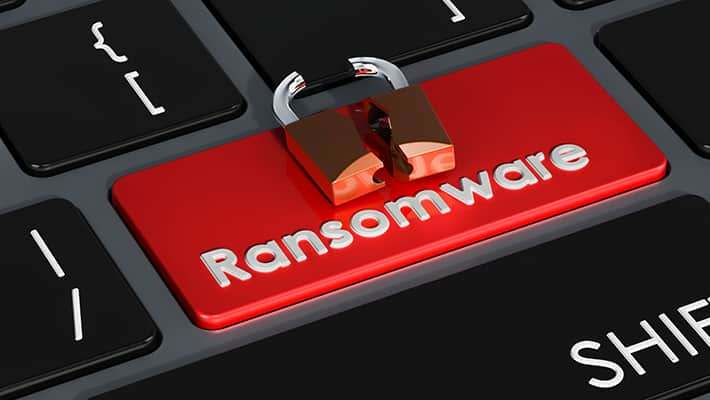 With ransomware attacks, cybercriminals take control of databases and block user access. They then demand money or a ransom before providing access to the organization. The sad reality of COVID-19 is the ever-growing unemployment around the world. This has created a concern about the distribution of wealth, and cybercriminals are doing everything they can to harm corporate entities through cyberattacks.
We are now seeing cybercriminals locking down the most sensitive and confidential data a company may have, leading to much higher ransom demands. Ransoms have already reached the tens of millions of dollars, and this increase in the amount demanded is expected to be a trend that is likely to continue.
While many organizations pay the ransoms and regain access to their data, they often forget that the criminals still have their data. Ransomware operators are becoming increasingly aggressive, and by 2021, criminals are still expected to use retained data in other ways
In 2021, any organization must be ready for a ransomware attack. This means making sure that networks are properly segmented, that a real plan is in place, and that practical exercises have been conducted with business leaders and staff so that everyone is prepared to take optimal action. Prevention and recovery strategies are essential.
7. What is automation in cybersecurity and how can it be a solution?
Cybercriminals will continue to improve their techniques to keep breaking into company databases, so companies will also have to improve their detection tools. If you look closely at the challenges of cybersecurity, you can see that traditional methods are not strong enough to combat cyberattacks.
The number of cyber-attacks is higher than threat detection tools can identify, it is not possible, to manually respond to the huge number of alerts that appear every day. Investigations are too time-consuming, resulting in massive data breaches, and current protection measures cannot match the pace of attack propagation.
Cybersecurity automation eliminates the need to manually perform repetitive tasks. Therefore, it can deliver better results, at a faster pace and can operate more efficiently. That's why 88% of cybersecurity professionals believe automation will significantly facilitate their job.
Automation helps to predict potential risks and take action more effectively and quickly. In addition, by automating, many repetitive tasks, freeing workers from these and allowing them to focus on weighty tasks.
7.1 Which systems can be automatic?
We can use automated penetration testing, which is an in-depth assessment test of a company's cybersecurity that is performed manually by an operator. With this test, the target network can be accessed, and internal problems in the network can be identified. However, the whole process implies many repetitive tasks that increase the processing and analysis time.
We can also the vulnerability scanning, which is an automated vulnerability search process. This process should not be confused with penetration testing, since the aim here is to discover regular security errors, through external and internal scanning. This allows better detection of all possible vulnerabilities.
Identifying any malicious activity also requires studying HTTP/HTTPS traffic logs. This process is time-consuming, tedious, and cannot be done manually, so its automation, through a Machine-Learning algorithm, is perfect. These ML algorithms analyze traffic logs, both current and historical, to identify possible malware segregated in a channel.
Continuous security testing helps detect new variants of malware, Trojans, and ransomware. Threat correlation automation plays an important role by enabling proactive protection through Machine-Learning and automation. This solution provides defense not only against known threats but also against unknown threats.
8. How can Connect Tech help your company with cyber-attacks?
With the advent of COVID-19 people's lives moved online, both occupationally and personally, and the digital transformation has accelerated. In addition to the huge increase in cyber-attacks that have occurred since the pandemic began. At Connect Tech, we want to provide your company with cybersecurity solutions.
As cyber-attacks rise and new cybersecurity trends keep emerging. Connect Tech always adapts to the security measures required by your company to keep them safe. We are the most agile, flexible, and collaborative when it comes to protecting your critical assets.
Do you need to protect your company from cyber-attacks or want to know more about cyber security? With many years of experience, Connect Tech is your best choice. You can contact us at CONTACT@CONNECTECH.DEV.
Finally, if you want to submit your resume you can do it through thetalentpoint.com. Do not forget that all resumes sent to contact@thetalentpoint.com will not be stored in any way.