Cloud solutions may not be the most talked about aspect of running a business, but it remains one of the most widely used. More than 92% of companies use online services or services that run in the cloud. Which means that the trend towards cloud-based computing has arrived to stay.
In this article, we will show you the most cited advantages of cloud services. This applies to both small and large enterprises, as well as non-profit organizations and other businesses. Let us see:
What does cloud computing refer to and what does it mean?
What are the benefits of cloud solutions for small businesses?
How does it help us with scalability and mobility?
How does it help us in disaster recovery, quality and competitiveness?
Why is the cloud the best way for companies to store information?
How does it help us to have a sustainable alternative to data storage?
Why are cloud solutions the future for small businesses?
1. What does cloud computing refer to and what does it mean?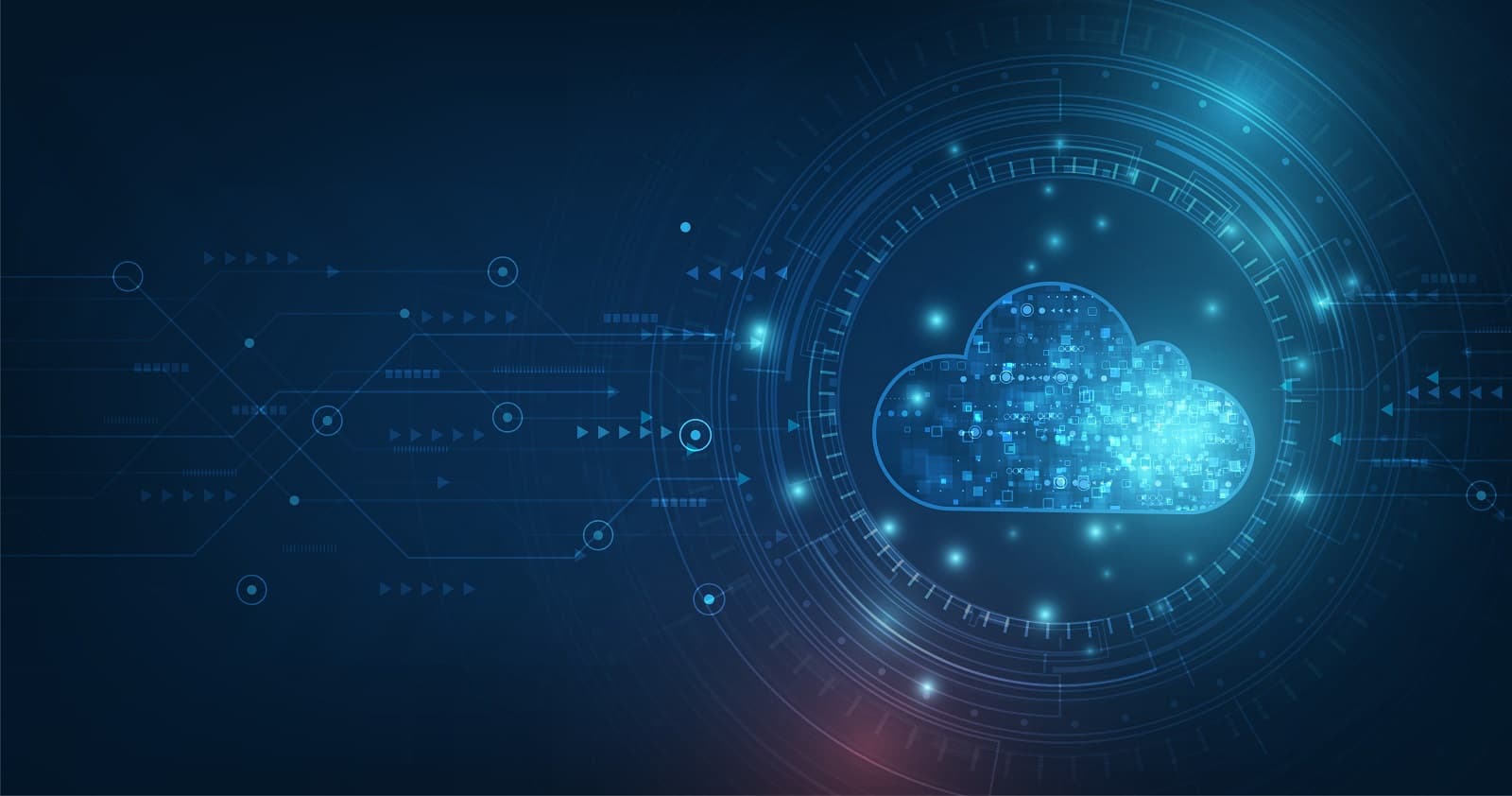 Cloud computing consists of an external computing resource or pool of resources that can be easily accessed via the Internet. Keep in mind that it represents an on-demand capability. Instead of using your own computer and servers to store files, cloud services offer a way to offload these functions to dedicated servers in a third-party company's data centers.
These external servers make up physical centers and perform the same functions as your own computers. They get managed, administered and maintained by another company in another location. They allow you to perform the same tasks as an internal server. Including data storage and serving, application hosting, email and web hosting, and security services.
There exist a few cloud hosting solutions that deserve to get highlighted:
Platform as a Service (PaaS).
Infrastructure as a service (IaaS).
Software as a Service (SaaS).
1.1 How do these cloud computing services differ?
First, we have Platform-as-a-Service or PaaS. This means a set of cloud-based solutions that allows developers to create applications at a speed that on-premises solutions cannot achieve. As a cloud-based service, there is no need to worry about setting up and maintaining servers. So users can focus on creating the best possible user experience.
Then, we have Infrastructure as a Service (IaaS). This involves a type of cloud hosting solution that provides essential storage and networking resources on-demand on a pay-per-use basis. Migrating your organization's infrastructure to an IaaS solution helps reduce on-premises data center maintenance.
Finally, Software as a Service (SaaS) allows users to connect to and use cloud-hosted applications over the Internet. SaaS offers a comprehensive software solution that comes from a cloud hosting provider on a pay-as-you-go model. You contract the use of an app for your business and users connect to it via the Internet, typically with a web browser.
2. What are the benefits of cloud solutions for small businesses?
If you use any of the cloud solutions available for small businesses then you have already realized some of the advantages. Such as the cybersecurity of your data. Data loss has become one of the main concerns for businesses today. From accidental deletions to hacking attempts to steal information or hold data for ransom.
There exist a breadth of threats to modern businesses. Therefore, it makes sense for small businesses to outsource to a more secure location. Rather than having an in-house server for their data and processes.
While it might seem that storing data elsewhere, where it gets accessed remotely, might represent a higher risk. Cloud hosting providers know security details such as authentication, encryption and permissions well. You can choose who accesses what data and the provider will work to manage and protect it.
2.1 How efficient is it and how can it reduce my expenses?
This represents a very efficient strategy. Without the need to hire additional IT staff to maintain your servers, you have less to manage from a human resources perspective. Training and development demands also decrease. In addition to having a more streamlined approach to data, you'll have fewer staffing issues related to server maintenance.
And with this comes cost reduction. If you value absolute ownership of your assets, you may see the monthly cost as one of the disadvantages of cloud services. But do they know how much it costs to buy, host and maintain their own servers? What about the space that houses them and the equipment needed to keep them running day in and day out?
Every hardware component, from cabling to a ventilation unit, comes at a price. So does software, upgrades and licenses. Since commercial cloud solutions already cover the high cost of data storage and hosting. Perhaps it may make more financial sense to outsource this and save on what would otherwise become a significant, ongoing investment.
3. How does it help us with scalability and mobility?
What if you need to expand your operations to accommodate a new customer next week? Or tomorrow? Most cloud service providers stand ready and able to scale your data and resource needs. Even today, if necessary. All this thanks to cloud server hosting.
They know the cost and resources. And can help you determine the right plan to keep everything moving during a period of growth. Plus, if you need to scale down, or your growth is temporary, you can easily downgrade your plan. Even as some teams have returned to the office after the COVID-19 pandemic. The appeal of remote work will not disappear.
The ability to access the right data anytime, anywhere has become a symbol of an agile business. Cloud web hosting based applications can keep your offices connected to the communications systems you use between employees, customers, customer service and suppliers.
Many companies create and develop mobile solutions, not only to serve their teams, but also to sell to their customers. These servers have facilitated the creation, testing and implementation of such applications and solutions to keep your brand in the mind of your target customer.
4. How does it help us in disaster recovery, quality and competitiveness?
Aside from the above, it also has good disaster recovery, what if you lose power, data or confidential customer information? Most cloud providers have implemented multiple regulations to make sure there is a copy of what you need, so you can access it quickly in case of an emergency.
Even if you choose to keep your own backups, cloud computing services provide additional safeguards and can help you comply with your industry regulations. While more than 90% of companies use at least one aspect of cloud computing, many have not made the precise changes to fit their needs.
Those early adopters may have an advantage in access to newer technology and improved workflow. At the very least, you can use that money and time saved to spend on other priorities. Like research and development, marketing or staffing. This may be all you need to outperform your biggest competitor in a crowded marketplace.
Your first instinct may want to think about the disadvantages of cloud computing services and how they can offer limited control. In reality, they can equip you with the ability to keep an eye on your data and who gets to use it. Cloud providers allow you to filter permissions at the individual level and offer reporting tools to ensure confidentiality.
4.1 How does it also help us with perspective and collaboration in general?
Reports aren't just useful for knowing what your teams are doing. They can help you track everything from sales trends to resource waste. You can store, analyze and extract all the data sent and received from your cloud provider to your machines.
This approach to data mining is not new, but some of the artificial intelligence tools used to make data more useful are, and have become increasingly innovative. Also managed cloud hosting was created with collaboration in mind, as some of the earliest tools were created for remote teams to share data.
As more tasks move to the cloud, your employees will have new and better ways to collaborate, whether they sit in the same office or chat around the world. This enables real-time connections from anywhere, anytime.
5. Why is the cloud the best way for companies to store information?
Having the amount of storage you want, this is always one of the reasons why companies purchase this type of service. Cloud solutions cover this important aspect. Cloud storage, being intangible, can have unlimited and, most importantly, customized according to the company's needs. This offers a great advantage over external or tangible storage devices, as they will always remain limited and you will never get exactly what you need.
Information at everyone's fingertips, one of many problems that are solved with the help of cloud solutions. All stored information can access from different locations as long as an Internet connection exists. In addition, the exchange of information can occur smoothly, quickly and securely. This accelerates many processes allowing you to save a lot of time.
Security above all else will always be one of the best phrases to describe the convenience of the cloud. Not only is it secure in that it is less susceptible to attack, but also the information there will not be lost. The information inside a cloud is practically unlikely to be lost or damaged, since the security systems are really efficient and even more so without private clouds.
6. How does it help us to have a sustainable alternative to data storage?
The cloud is a term used to describe not a physical entity, but a huge network of remote servers around the world that are connected to function as a single ecosystem. These servers are designed to store and manage data, run applications and/or deliver content or services, such as streaming video, webmail, office software or social networking.
Sustainability does not seem to be a deciding factor in companies' decision to switch from tangible storage media to the cloud. The main motivation for using such a web server as a storage solution is cost reduction, productivity and efficiency. However there is one undeniable reality: sustainability is a good by-product of the decision and is very welcome, especially by socially responsible companies.
Moving to the cloud reduces the carbon footprint considerably, since in addition to the reduction of waste, this model allows the same document to be edited by different people instead of making modifications to different versions of it, resulting in more efficient work and a considerable reduction in energy use. Several companies have indicated that using cloud services has helped them save many tons of CO2 emissions.
Thus, when we talk about cloud storage as an efficient method for sharing resources, we are not only talking about information, but also about the use of electrical energy. A model that may well be similar to car sharing, where a trip for four people is much more efficient than if those four passengers use different cars as a means of transportation. One of the best cloud solutions.
7. Why are cloud solutions the future for small businesses?
Cloud solutions represent the future of business and you can enjoy its benefits even if you use on-premise solutions, thanks to the prevalence of hybrid solutions. By moving what you can to the cloud and keeping only what you must in the enterprise, you get the best of both worlds and keep up with your peers.
Whichever option you choose, full or hybrid cloud, it's worth investigating how these benefits can contribute to an exceptional return on investment for your business. On Connect Tech we offer you cloud computing ready to do more for your business with less expense, compared to setting up and hosting everything on your own servers. In addition we offer you our IT audit and consulting services for your business.
Are you looking for a cloud computing service but do not know where to turn? Search no more, Connect Tech offers you the best option. For more information, contact us at +971 43 316 688 or write us at contact@connectech.dev and we will be happy to assist you.
Thetalentpoint.com is a website specialized in job search for those who have difficulties in finding a job. By simply sending your resume, you will be able to search for a job adapted to your characteristics. You can also send an email to contact@thetalentpoint.com if you want more information about the platform. Check it out!