Small businesses must focus their time and energy on knowing their industry, which often means that effective technology practices are overlooked. In conclusion, IT audits and IT consultants are excellent options when it comes to analyzing and evaluating your company's infrastructure.
In this article, we will describe these mistakes along with specific steps IT consultants can take to help small businesses correct these common errors. Let us see:
Why should small companies have good technical support?
How important is it to protect our IT Company from voltage changes?
Why should you avoid using illegal software?
What can we expect from unpracticed employees?
What are some common hardware and software problems?
How does poor security affect your company?
Why is it so important to have backups?
How does a virus attack affect your company's IT infrastructure?
Why should your company consider IT audits?
How can Connect Tech help you with IT audits?
1. Why should small companies have good technical support?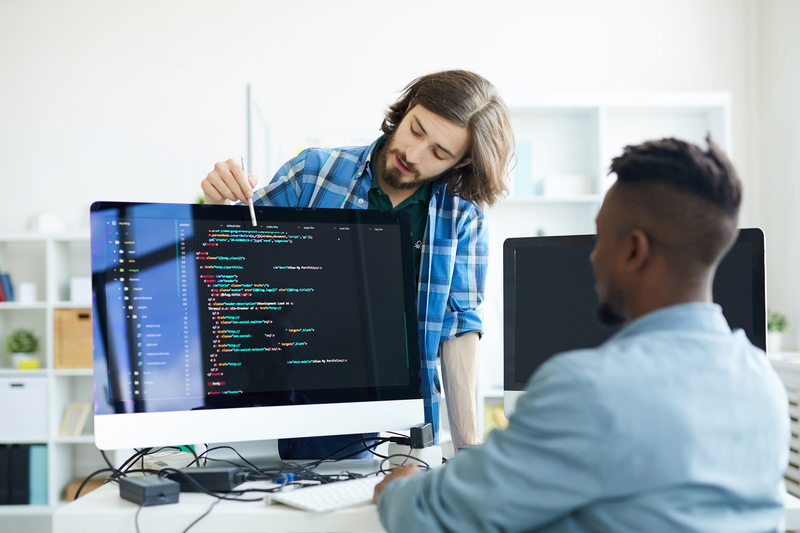 Many organizations do not have technical support. As a result, some customers have to turn to their hardware manufacturer's telephone support line for help, only to find themselves disappointed when the solution to many problems turns out to require reinstallation.  The latter results in the loss of all the business owner's data.
These support methods are not cost-effective. Moreover, nor do they provide an effective investment in IT, troubleshooting, or management options. Small businesses need knowledgeable and trusted IT consultants who master current technologies and are willing to help understand the requirements of their industry's operations.
In conclusion, once a qualified technology expert has become familiar with the customer's needs, the appropriate services and solutions can get recommended and deployed.  The result almost always results in more cost-effective, more efficient, and more profitable operations for the customer.
2. How important is it to protect our IT Company from voltage changes?
A single power outage, surge, or spike can damage expensive electronic components and cause critical data loss. Consistent surges and brownouts, meanwhile, shorten the life of computers, printers, network components, and other equipment.
Many companies use simple power strips. Others continue to rely on surge suppressors deployed five or even ten years earlier. When thunderstorms, power outages, and other disasters occur, damaged systems and damaged or lost data resulting from insufficient power protection are costly.
Organizations must deploy quality battery backup devices for all critical desktop PCs. In addition, technology professionals should connect all servers to uninterruptible power supplies and test them regularly to confirm that fault protection is adequate.
Also, companies must install and properly configure the appropriate communications cables and software when deploying battery backups. Network protections should be leveraged whenever possible, as well, in attempts to remediate cable modem, DSL, and other surge sources that can destroy telecom and computer equipment.
3. Why should you avoid using illegal software?
Owning illegal software can become the easiest trap that many organizations fall into. The problem is widespread, making it a common technology bug affecting small businesses. In addition, licensing issues quickly become perplexing. The differences between OEM, retail, and openly licensed software elude the understanding of many business owners.
However, manufacturers are becoming more aggressive in locking down licenses and pursuing infringers. Many organizations do not recognize that they do not "own" the software, as programs and applications tend to be licensed. Worse, some companies use "borrowed" applications or pirated programs.
As a result, problems arise in the form of audits and penalties or delays in getting failed systems back up and running. Companies must understand that there are no shortcuts to running legitimate operations. Software, applications, and programs must be duly licensed.
As more manufacturers implement product activation features, where software programs inform the manufacturer of their installation and use, overuse or outright piracy is becoming more difficult or impossible anyway. But breaches still occur.  In addition, software licenses should only be purchased from trusted technology partners.
4. What can we expect from unpracticed employees?
It estimates that office staff understands less than 20% of the features available in the software applications they use. This means that 80% of the features, time-saving capabilities, and cost reduction functions remain unused.
The result is gross inefficiencies. As a result, many processes (such as repetitive data entry, complicated calculations, and automated data selection and reporting) require manual completion, which introduces a greater likelihood of errors in the process. Tasks that can take a few moments to complete usually consume exponentially more time.
Considering that many of these tasks get repeated each workday by multiple workers, it can easily come to the forefront as the costs quickly become significant. Most small businesses do not employ full-time trainers. Therefore, small businesses must identify technology partners, training centers, or other programs to help staff maximize software applications.
In conclusion, even when training resources are present, there is no guarantee that staff skills will improve. For that to happen, companies must make computer and software training a priority. Leverage technology partners or other IT audits to hold regular lunch-and-learn sessions.
The company can go to lunch and, for a few hours of consulting fees, expose entire departments to important new functions and capabilities. An organization's commitment to technology training can become stronger through performance evaluations. Companies can add specific courses, off-site training, and even certification requirements to staff education programs and performance review objectives.
5. What are some common hardware and software problems?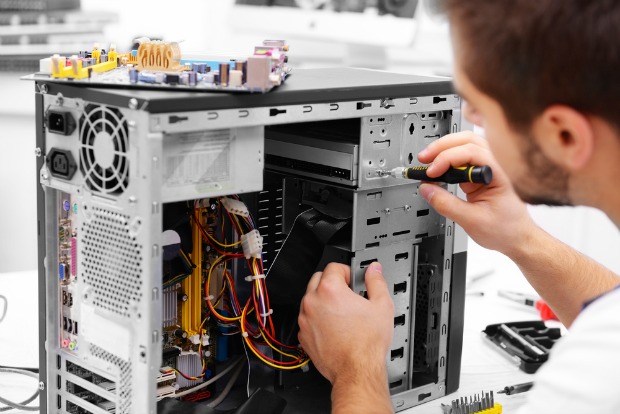 Smart organizations set the service life of PCs at three to four years. This is because support costs increase. Retaining equipment for more than three or four years often results in repair and support costs that meet or exceed the price of new systems.
In addition, it is the most common technology fail that companies commit: They fail to standardize hardware components and software applications, when possible. The result is a mix of components that complicate troubleshooting, repair, and deployment and require companies to support a variety of programs with different license terms and renewal dates.
Old and obsolete hardware is less efficient, increases the likelihood of downtime, fuels staff, and customer frustration, jeopardizes sales, and threatens other lost opportunities. Small businesses can overcome common hardware and software problems by, Retiring equipment at appropriate life cycles, Standardizing hardware components. Standardizing software applications.
6. How does poor security affect your company?
Small businesses often fail to adapt to security issues. Organizations do not recognize the risks or do not take them seriously. The costs are staggering. Large organizations lose about 2.2% of their annual revenue due to security attacks.
Organizations also do not need to have a high profile to become a target. Hackers have designed countless automated programs that scour the Internet 24 hours a day, 365 days a year, looking for unsecured systems, servers, PCs and networks to infect and exploit. Unfortunately, businesses around the world are falling victim to compromised systems, identity, and data theft.
Certainly, organizations that fail to adequately protect customer data often find themselves amid security crises that result in bad press, lost sales, and loss of customer confidence. Fortunately, taking simple steps helps small businesses prevent security breaches. Below are some of the best practices that all organizations should adopt:
Set up and enforce strong password security policies for all PCs.
Regularly update operating systems with the latest security patches.
Deploy enterprise-class firewalls at all locations.
Secure all wireless networks.
Disable guest accounts.
7. Why is it so important to have backups?
Despite numerous options and methods, many organizations fail to properly back up data, a mistake that can be unrecoverable. In addition, statistics reveal that there is a 50% chance that an organization will cease operations immediately when losing critical data.
Worse, an organization's chances of failure skyrocket to 90% within two years when critical data is lost. Data lost on average costs an average of 19 days of productivity. Recovering data from damaged disks costs an incredible amount of money.
Even organizations that believe their data has been adequately protected may find themselves at risk. Occasionally, the wrong data is backed up. Fortunately, small businesses can take simple steps to securely protect their data.
This is because data backups play such an important role in an organization's livelihood, small businesses should work with competent IT consultants or technology partners to ensure that the correct data backups get done and that they happen as often as necessary. In addition, technology professionals should regularly test backup sets to confirm that data can be fully recovered.
8. How does a virus attack affect your company's IT infrastructure?
First, viruses not only remain a major threat, but their dangers continue to increase. According to studies, unprotected computers get infected within eight seconds of being connected to the Internet. The numbers, varieties, and types of threats continue to increase. Malware programs are in continue evolve.
Often, companies and users simply do not implement protection. Studies reveal that 67 percent of companies surveyed did not have up-to-date antivirus software. Worse, about 15 percent had no antivirus application installed at all. Then there is spyware, which differs from viruses in nature.
Spyware typically aims to track user behavior, collect user information or sensitive data and display unwanted advertisements, while viruses often destroy data, corrupt systems, or allow hackers to control a system remotely. But the impact of spyware on business has reached epidemic levels.
No virus or spyware strategy is foolproof, but we recommend the following steps:
Install reputable antivirus and antispyware applications.
In high-risk environments, a second, separate anti-spyware application is warranted.
Regularly update antivirus and antispyware programs.
Do not let anti-virus and anti-spyware software licenses expire.
Regularly perform automated antivirus and antispyware scans.
Regularly review security program log files to confirm that they are working properly.
9. Why should your company consider IT audits?
First of all, we must know that IT Audits are processes of reviewing information systems and information technologies that help companies to identify findings, mitigate risks and implement adequate controls to protect their critical and valuable information.
Nowadays there exists no doubt that information systems and technologies play a key role in the success of companies. The importance of systems auditing stems from the fact that, as new technologies appear on the market, new risks also arise that endanger one of the most important assets of any organization: information.
The audit allows an analysis of the IT control environment and the identification of the most relevant risks. IT controls may have deficiencies in their design or not exist and, consequently, could affect the confidentiality, integrity, and availability of the organization's critical information. Therefore, the audit obtains the most important findings or observations.
Conducting a systems audit provides companies with several benefits. For example, it allows them to have a stable IT infrastructure. Today, there is a tendency to provide IT audits, both internal and external. Consequently, the infrastructure that supports these services must provide the required availability.
10. How can Connect Tech help you with it audits?
Analyzing and evaluating the activities of your company's IT department can be a heavy job. The latter tends to be more noticeable in small companies with little experience. At Connect Tech, we offer the best IT audits and consulting services.
Thanks to several years of experience, we can say that with Connect Tech we will offer you the best solutions related to IT audits. Connect Tech will be able to provide you with a variety of services that will improve your company's operations.
Would you like to know more about our IT audit services and consultations? You can contact our Connect Tech team by calling us at +971 433 16 688. You can also drop us an email at CONTACT@CONNECTECH.DEV.
Additionally, are you looking for a place to send your resume? You can do it at thetalentpoint.com. We do not store any CV or resume you send to contact@thetalentpoint.com.