Whenever we want to get into the process of web development we have to be clear about what to do in each case. Because not everything consists of getting in front of the screen and writing code without any guidelines. The advantage of web development services means that our website can be executed on any type of device. So we will reach a greater number of users.
In this article, we will be able to see the different types of websites that we can develop. With this, we will be able to help you to know what kind of web you need. Let us take a look:
Static or dynamic development, which one should I consider?
What type of web development is right for me?
Where should we concentrate if we want to attract customers?
What other types of web development services can be developed?
What are the main improvements that the development of web services brings to our business?
What can we conclude with all this information?
1. Static or dynamic development, which one should I consider?
This is one of the first questions you have to ask yourself when you start developing websites. This decision depends on the style of your website. In the case of the static web, this shows information that cannot be variable. This type of web development provides a quick and easy way to have a presence on the internet.
To use these pages does not have any inconvenience as long as the contents are not going to be updated frequently and we have to edit the code of these. On the other hand, the development of a dynamic web is more complex but we have the advantage that can be fed with data stored in cloud-based spaces.
The objective of these webs makes it possible to update them in a fast and simple way. Now that we have seen the different types of web pages that exist, we can choose which one we want to implement.
2. What type of web development is right for me?
If all you want to appear on the Internet, is to have a page that tells something about you or that you want to make yourself known, the best option is a static web page. Since we will not have to frequently modify the code to update it.
If we also want to expand our presence, we can add new pages to provide more information. In addition, if we want to update them either with articles or entries we will have to install a content management system or CMS.
There exist many types of CMS systems focused on the publications of blogs, the creation of portals, and online stores. The best thing about CMS is that they can be obtained freely, although we will also find some paid ones.
2.1 What do we mean when we talk about CMS?
The term CMS stands for "Content Management System". This means nothing more than an online system that allows us to set up a website in a practical and fast way. But, comes not only that, but its great advantage, as its name says, is the possibility of managing dynamic content only.
That is, maintaining a blog, an eCommerce, or any other type of web page that requires constant updating. Imagine having to manually perform weekly or even daily updates, it would certainly not work. For this and much more, a CMS represents the ideal solution for all those who need a website that is not 100% static or momentary.
Furthermore, assuming you were able to keep the project going, the need for highly trained professionals with the necessary technical expertise could also greatly limit the emergence of new business.
Fortunately, our reality looks quite different. To resolve these kinds of structural and operational problems, the CMS was created. The CMS concept represents, in most cases, free software, created and disseminated by programmers from all over the world. In this way, a person can create his website, blog, and other options, with extreme ease.
3. Where should we concentrate if we want to attract customers?
For companies looking to attract customers, putting the phone number, address and email will not guarantee that people who see it will become customers. For this, you must implement mobile or online marketing techniques, have a convincing design, and clearly show the services or products you offer on your website.
The most advanced option, in this case, is to include an online store, having an extensive catalog. Depending on the degree of customization and the resources of the company we can opt for one solution or another.
Additionally, designing an internet portal is always important if we want to go beyond a simple corporate website with an online store offering our web development services. We have to be clear about the range of users we are going to reach with our portal.
With the arrival of the web 2.0, many of these internet portals have become small communities where the users themselves are the ones who will provide much of the information this opens the door to many advances in both technology and design. Thanks to the better capacity that has the web 2.0.
3.1 Why offering web services is so relevant when it comes to attracting future customers?
We are in front of the type of web development project that consumes more resources, and that is not because of what the user can do with this service, but rather for everything that is behind it. We will need numerous resources, a good engineering base, and many hours of programming. Web pages of this style include different APIs that allow us to make calls, send emails, watch videos and analyze markets.
Thanks to these APIs we will be able to do anything we are allowed and programmed to do. As we can see, there are different types of methods available for us to offer our web development services that we have to know both as developers and as customers. It is a really important point for our business because otherwise, we will not provide the service we want to offer.
Practically 85% of the webs that exist today on the Internet can be included in the first examples that we have exposed. Since the majority of the companies and individuals looking to have a presence on the Internet.
However, the latter is for more demanding types of clients and large-scale projects. Of course, these companies that decide to offer these services try to integrate in the best way and the web world. This will be the best way to get potential customers so it is very interesting to think well if it is necessary for our business to create a static or dynamic website and with what level of development.
4. What other types of web development services can be developed?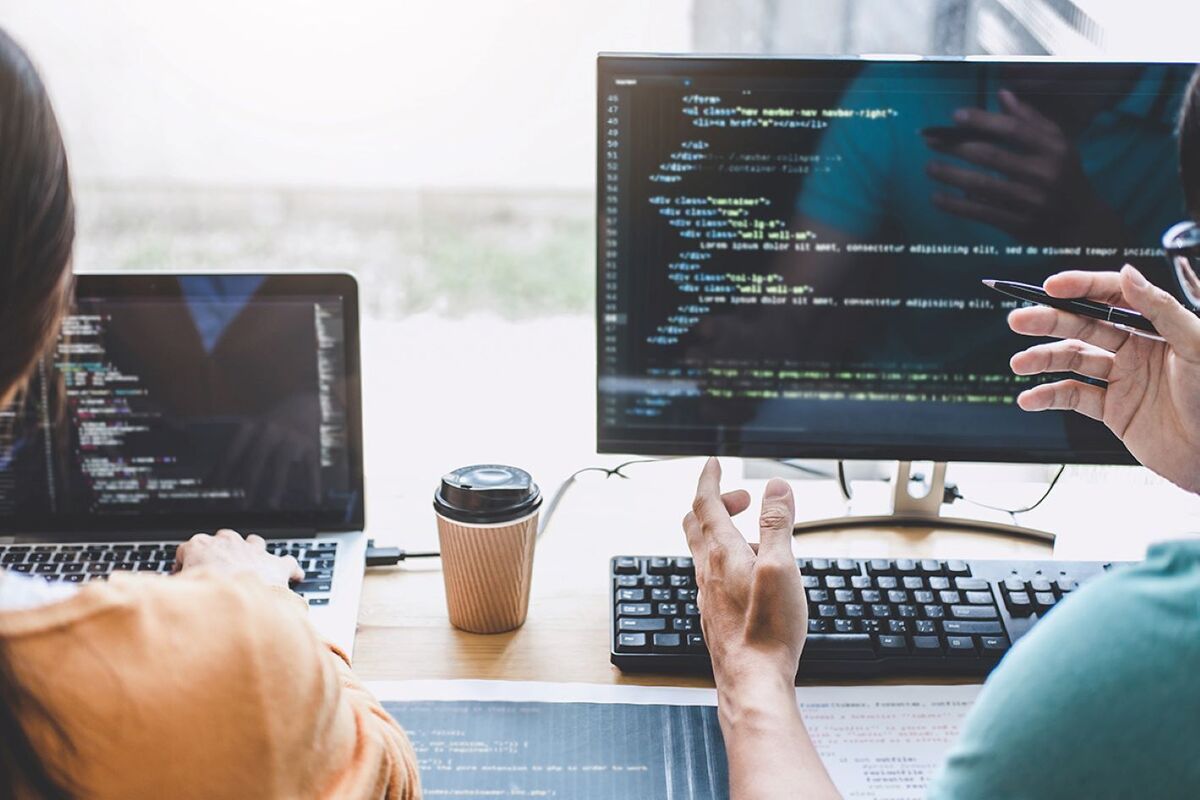 These include custom website development. The first question the web development company will ask you is whether you already have a website. If your answer is no, then the development service team will create your website from scratch. This process can get tedious and time-consuming if there is insufficient data and information needed. To start from scratch, you will need a complete and thorough analysis of your business and your competitors.
Find out what makes your rival website stand out and compare it to your strengths and weaknesses. In addition, you will also need the logo, layout, brand color, and images. Website Maintenance plays an important role as your customers will not want to stay on an outdated website. Therefore, you need to keep your website fresh, modern, and up-to-date.
To keep the site up to date, organizations hire website maintenance services. Thorough website maintenance can increase traffic, generate more leads, rank your website better and build a more trustworthy brand. It becomes the responsibility of the service provider to clean up viruses and fix bugs and malware on the site.
Text revisions and minimal graphics editing take place as well. In addition, monthly reports on website visitors and performance will provide to the client. E-commerce website development. Building an e-commerce website becomes easier now by selecting website development tools. But you do not need to hire an in-house web developer for your online store. You can choose to hire the services of remote web development service from a specialized web development company.
5. What are the main improvements that the development of web services brings to our business?
First of all, it increases accessibility. By having a website, users can access it from anywhere and at any time of the day. It provides a space for everyone to access your website and the data they need when they need it. When a customer wants to learn about your business and your contact details, your website will have sufficient and essential information that can lead them to resolve the query and purchase a product.
Usually, a website gets the brand name out there. This means that your company can get searched by users and offer products to distant customers. These digital marketing services help reduce the distance for customers to access the website. They also provide us with resources for marketing and advertising.
For any business, having products and services can help generate leads. But backing them up with marketing strategies can help you sell the brand. Interestingly, it gets easier to display the amazing and attractive discount offers on the website. So you do not have to worry about your downtime to be put. The same method can apply when it comes to putting blogs or advertisements.
In the end, it helps us to generate more leads. The profit of any business depends on the number of sales made. Website development and marketing can effectively help a business attract more customers and generate sales.
5.1 what other benefits can we get from the development of web services?
It enhances your business. By interacting with your customers, you can improve your products or services in the development of your website and create compelling sales and marketing strategies. Analyzing data, and insight into your website and information accurately, helps you make business decisions.
If your website looks non-unique, outdated, and old, it will not capture the attention of users and will create a negative impression. Thus, you will lose customers and they will always choose your competitors instead of you. To keep them active and alive on your website, you have to make it more attractive and user-friendly.
By offering a great user experience and an easy-to-understand website for customers, you can create a positive impression on them to stay on your website and learn more about your business. There will stand no chance of them choosing a competitor over you. Therefore, a good web design will help you generate leads and revenue for your business.
6. What can we conclude with all this information?
It helps to understand that the Internet continues to evolve. And with this evolution, creating innovative ways to market your business is a challenge. Web development services have an advantage for your company to enhance your brand image. It provides an outstanding and useful marketing strategy for branding.
After reporting in-depth about the importance of a website, a few things become clear. The main aspect, which we on Connect Tech believe, is that business enterprises should give importance to the development and design of a customized website. Secondly, it becomes important to put the best foot forward. With us you can find a series of services, from IT outsourcing to MVP development.
Do you want to know more about the different types of web development? Connect Tech will be happy to help you! Remember that to contact us you can call us at +971 43 316 688. Our email address is also available for you to send us your questions. contact@connectech.dev.
Nowadays it can be difficult to find a job with the times we live in. Especially considering the digital age we live in where jobs are saturated. That is why thetalentpoint.com exists, on this website you can find a job based on the information in your resume. Check it out!