Whether you run a start-up or have an established IT-related business, promoting those IT services you offer plays a crucial role in your success. In today's digital world, promoting your business online becomes easier than ever and can help generate a stronger brand identity. Building a relationship with consumers and creating new bonds with customers are at your fingertips.
In this article, we review the most important aspects to follow on how to advertise your business on the Internet for little or no cost. Let us see:
Why should you create and maintain a website?
How can Google My Business help you get to more potential customers?
Why should large companies have a presence on social networks?
What benefits can you get from using SEO?
Why create a blog for your company?
What are the benefits of podcasts for this type of business?
How is email marketing and how to take advantage of it in different areas?
What is organic marketing and what benefits does it bring?
How can Connect Tech help you promote your services?
1. Why should you create and maintain a website?
First of all, an easy way to promote IT services is through a website. Having a website will allow you to capture all your content and everything you want to reflect. The design of your website will give your future customers an image of what the brand looks like. The consumer will understand the message you want to convey and you will show a solid and coherent image.
Therefore, the first thing you must consider when creating a website, is what image and presence you want to give to your customers. What strategy do you want to follow on the web and the organization under the image? Having a professional website to offer your products and services, gives confidence to users.
Having a digital space has become essential nowadays. Therefore, having a website will give you a brand position and recognition both locally and nationally. You will get to the number of people you want to reach.
2. How can Google My Business help you get to more potential customers?
If you are looking for a free way to promote the IT services offered by your company, Google My Business can help you. It is specially designed to help you reach more users and convert them into customers.
This company profile allows you to gain more presence both in the Google search engine and in Maps. This way, when users make searches related to your company, they will get more likely to find you.
On the other hand, Google My Business websites allow you to showcase your business professionally, with complete and well-organized information. Your site and listing statistics help you find out how you can optimize customer interactions to improve your results.
Verifying your company allows you to control all the information displayed about it. For example, modify your product photos, edit information, and add special offers. And finally, you can directly contact customers to encourage them to interact more with your business.
3. Why should large companies have a presence on social networks?
Having a presence in social networks today has become not only an option for companies but also an imperative necessity. This has been due to the unstoppable boom that social media marketing has been having, especially in these times of pandemics where the Internet has become the only way to achieve the reach and visibility of brands.
Just as new entrepreneurs have found a great springboard in Facebook, Instagram, Twitter, LinkedIn, and even TikTok, it also happens that large companies have found these platforms a great way to connect with their customers more effectively.
The key lies in developing the right digital marketing strategy and actively working to achieve the proposed objectives. For this to happen without any loss of time or money, we advise you to get advice from experts in the area and have the services of a digital marketing agency.
In this way, you will have the valuable opportunity to discover which are the most interesting social networks and resources for your company. At the same time, a customized and targeted plan to promote your IT services and meet the needs of your company.
4. What benefits can you get from using SEO?
SEO (Search Engine Optimization) means the execution of a series of actions to optimize content, optimize your website, and get links from other websites. All this with the primary objective of enhancing your position in search engines, for specific search terms, to increase traffic to your website.
However, the benefits of SEO go beyond appearing in the top positions. A good SEO ranking has a direct impact on the effectiveness of your marketing strategy. Your website serves as a digital showcase for your products or services.
Then, positioning your website in the top positions will increase the visibility of your business by attracting more traffic to the web. In this way, we increase the probability of getting more sales or conversions.
In addition, part of SEO consists of actions that affect the loading speed and usability making it faster, more accessible, and attractive. This maximizes your chances of achieving your sales and conversion goals.
5. Why create a blog for your company?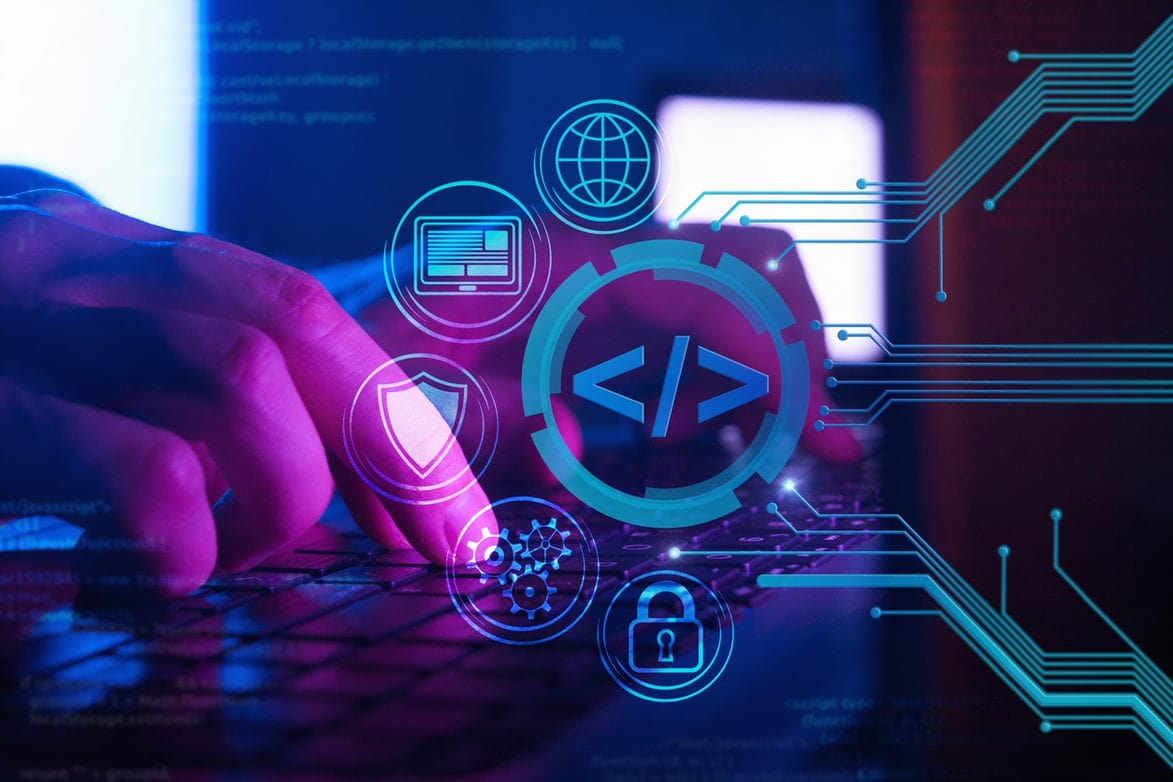 This is especially good for small or recently launched projects. One of the first purposes of any SME is to reach potential customers and make the IT services or products they offer known. A blog is an outstanding way to do this. If you create quality content, you will get interested people to find information through an article on your blog and have contact with your brand.
In addition to the above, if you are consistent and continue to publish quality content, over time the audience's trust in your brand will increase. You will be that credible source where they can turn to for information. You will gain legitimacy and become a reference in your field.
Owning a brand blog also enhances communication with the public. Putting questions in your posts to know the readers' opinions, will make your brand appear more accessible and human. The audience will see that behind the company there are real people who care about them. This helps to create a community.
The blog provides knowledge and added value to your IT solutions. You are willing to help both those who are already your customers and those who are not. If you work on your brand identity and voice, you can make your blog content unique and distinctive within your niche.
6. What are the benefits of podcasts for this type of business?
You can provide quality information that connects with your users that can solve their problems and, finally, get them to buy your products. We live in a world in which there is great competition regardless of the sector in which you move. Hence the need to find alternative ways to get that information to your future customers. One of the ways to do this is through a podcast.
Producing a podcast is relatively simple. You do not need to have a recording studio and it is much cheaper than other formats such as video content. Doing a podcast also serves to differentiate yourself from your competition and offer different content, much closer and more entertaining.
Another advantage of producing podcasts is that they do not have to be connected at the time of the broadcast, but they can listen to your program whenever and wherever they want, something that gives much value to your content.
Preparing a podcast also helps you to network. Think of all the interviews you can do and all the people you can meet. From all of them, there are sure to be contacts with whom you can collaborate in the future and that will help you to give a boost to your company.
6.1 How to create a successful podcast?
We have different types. Each of them is oriented to a specific type of user. Educational podcasts are designed to teach and inform, making you an expert on the subject, while current affairs podcasts can talk about a new product you are launching on the market or about new trends in your sector. Both are good for your need to promote your IT services.
You do not have to do only one type of podcast, if you want you can combine different strategies to get more sales. For example, educational podcasts are ideal for creating community, attracting people who do not know you yet, but who have a problem that you can solve for them.
Do not forget to measure the results to check which the best are received and bet on them in the future. Remember that in online marketing it is very important that you analyze each metric to be able to make continuous improvements.
7. How is email marketing and how to take advantage of it in different areas?
Email marketing is a communication tool that allows us to send messages to the user's email address. We adapt the content to different recipients to achieve a variety of marketing objectives. It is a digital communication strategy and falls within the actions of direct marketing. It's a nice option if you want to improve your IT services.
Although email marketing is traditionally thought of as a conversion-oriented channel, in fact, this instrument can serve many purposes. It adapts to a multitude of situations. Here are just a few examples:
Recruitment emails. Bring new clients to our brand (similar to "cold door" strategies).
Newsletters. Keep users in touch with the brand and communicate updates (policy changes, product launches).
Administrative emails. For example, to send the user downloadable material or to thank them for their membership.
Loyalty e-mails, which aim to create repeat purchases.
7.1 Why use email marketing in your marketing strategy?
Email is not new. On the contrary, it is one of the first digital media to appear. But far from being outdated, email marketing is still important. Because of its great accessibility, it can target a wide range of audiences.
The messages you send are sent directly to your recipient's inbox. This allows you to be present in the daily life of each of them. Therefore, email is at every stage of the customer relationship: lead nurturing, prospecting, conversion, but also in the generation of loyalty. This gives us good support if we talk about IT services.
Email marketing can help to achieve 3 categories of objectives: Notoriety (making your business known). Image (positioning yourself as an expert). Action (selling your products and services). A major advantage of email marketing is its scalability. This refers to the fact that emails have a large scale in terms of the number of recipients.
8. What is organic marketing and what benefits does it bring?
Organic marketing is a set of methodological strategies that facilitate conversions, traffic, and growth of your brand in a natural way, offering original content and opening a communication channel with users. To fill their needs and where they will spontaneously access, constituting the network that will lead the brand to increase sales of products and services.
Organic marketing requires a great investment of time, commitment, and also money to hire experts on the subject. However, it does not pay for advertising in the different search engines. Examples are videos on YouTube, articles on your blog, and social networks.
Organic marketing is inexpensive, through valuable content visitors will be the ones looking for your brand, they will not feel overwhelmed or invaded, but rather attracted. In this type of marketing, the positioning is medium and long term, generating results also in the long term and requires effort to achieve the goals.
Although organic marketing is an innovative definition, it is under this figure that has originally sought to position brands, progress, and growth. Good use of organic marketing will provide us in good way the IT services.
9. How can Connect Tech help you promote your services?
As we have already seen, there are many and varied ways to make our company noticed. Moreover, offering such a specific service has never been easier. The world of digital marketing is full of many possibilities, which is something to be thankful for.
At Connect Tech we always recommend the use of digital marketing. In addition, we also offer marketing services for your company in case you need them this service includes a complete advertising campaign according to your needs.
Would you like to know more ways in which you can promote your company's IT services? Connect Tech is your best option. To learn more, call us at +971 52 952 1175. You can also email us at contact@connectech.dev.
Access thetalentpoint.com to see different job opportunities. On this site, you will need to create an account to start submiting your resume, or simply send it to contact@thetalentpoint.com. All resumes we receive will not be stored.