It becomes a given that a business needs a solid online presence not only to survive but also to thrive, in today's cutthroat environment. Even if you have a physical store, most customers will consult your web app to see what you offer; if your website is not up to par, chances the majority of potential customers will abandon your site and head elsewhere.
In this article, we will see that a web app needs to look attractive, be easy to use, and also convert users into customers. It makes all the difference that the web application development company you hire for your business needs to match your requirements and help you achieve your business goals. Let us see:
Why should your business have a web application?
Which is the distinction between a web site and a web application?
What is the importance of web development within the company?
Why develop web applications?
What kind of applications can we develop?
How to develop a successful web application?
What does Connect Tech offer with its web app development service?
1. Why should your business have a web application?
Today, the development of applications and the implementation of customized web systems have become the technological basis of modern companies. Developing such digital platforms is an investment inefficiency. This is because the benefits can improve the functional and commercial scope of the brand.
Today, companies increasingly support the adoption of a system that automates their processes. Because this improves the processing of their products. Therefore, the development of a web application becomes an almost essential requirement instead of an alternative.
Companies adapt quickly to changes in the environment due to high market competition. Moreover, the challenge posed by these platforms is a great challenge for companies that are willing to take advantage of them.
1.1 What is the biggest advantage of a web application?
It is increasingly important to have tools that allow you to simplify tasks in this context. Not to mention that it is a more direct way of communicating with your employees, partners, and customers.
When we talk about the development of business management systems, one of its advantages consists in replacing manual procedures. Because they consume a lot of time and energy of the work team.
For example, by running a web app with customer registration, you can keep a detailed record of purchases, pending payments, invoicing, and even information on the type of products they consume and which ones might be of interest to them as complementary or additional products.
Undoubtedly, this type of data becomes very valuable. Especially, to have an exhaustive knowledge of your consumers and to plan what other actions or options you can offer them according to their tastes.
1.2 Web application versus desktop application: which is better?
Generally, companies already have a desktop APP, such as a management system, so the benefits of moving to the web app are enormous. They no longer need installers, they are not subject to periodic updates, they only require a computer that opens a browser to work from anywhere in the world, and they stimulate productive collaboration.
By reducing these processes, it is possible to dedicate more time to other activities within your company. As well as allocating resources to market different products or services.
In this way, you can reach new markets and customers. To make this big step, let's see what specific differences make these web developments noticeable and what some important features of these developments are.
2. Which is the distinction between a web site and a web application?
Although the terms website and web application sound similar, they do not imply the same functions. They represent platforms with specific purposes that respond to very different needs.
Let's start by differentiating the two concepts. Simply put, a website consists of a set of static pages that provide information. A web application, on the other hand, is a primarily interactive platform that focuses on users performing certain actions.
Then, the main objective of a website consists in delivering relevant information. For this reason, consuming content through interconnected pages becomes the most important task that users do on this type of platform. As well as the subsequent contact or conversion gave the extraordinary proposal that brings the brand closer.
On the contrary, the main goal of a web application consists of getting the user to perform a task. For this, CSS, HTML, JavaScript, and even some free open sources software such as Symfony, Django, or Meteor. IDE or development environments make apps that allow strengthening an interactive platform focused on users to perform various actions.
2.1 What are the contributions of these web systems?
The main contribution of these systems is that they work with databases that allow processing and displaying information dynamically. This undoubtedly yields an enormous benefit not only for the companies that use them but basically for the users who regularly operate within them.
Created and installed not on a platform or operating system, but hosted on an Internet server and even on a local network. These web systems may resemble the online sites that are frequented every day, but they have functions specific to the needs of the users.
In addition, they work on any browser (Chrome, Firefox, Internet Explorer or Safari) regardless of the operating system. Furthermore, they are easy to use on the computer, as users connect to the server where the system is running.
These differences are reflected in the costs, the speed of obtaining information, the optimization of tasks by users, and the stable and scalable management. With this, web apps offer good advantages.
3. What is the importance of web development within the company?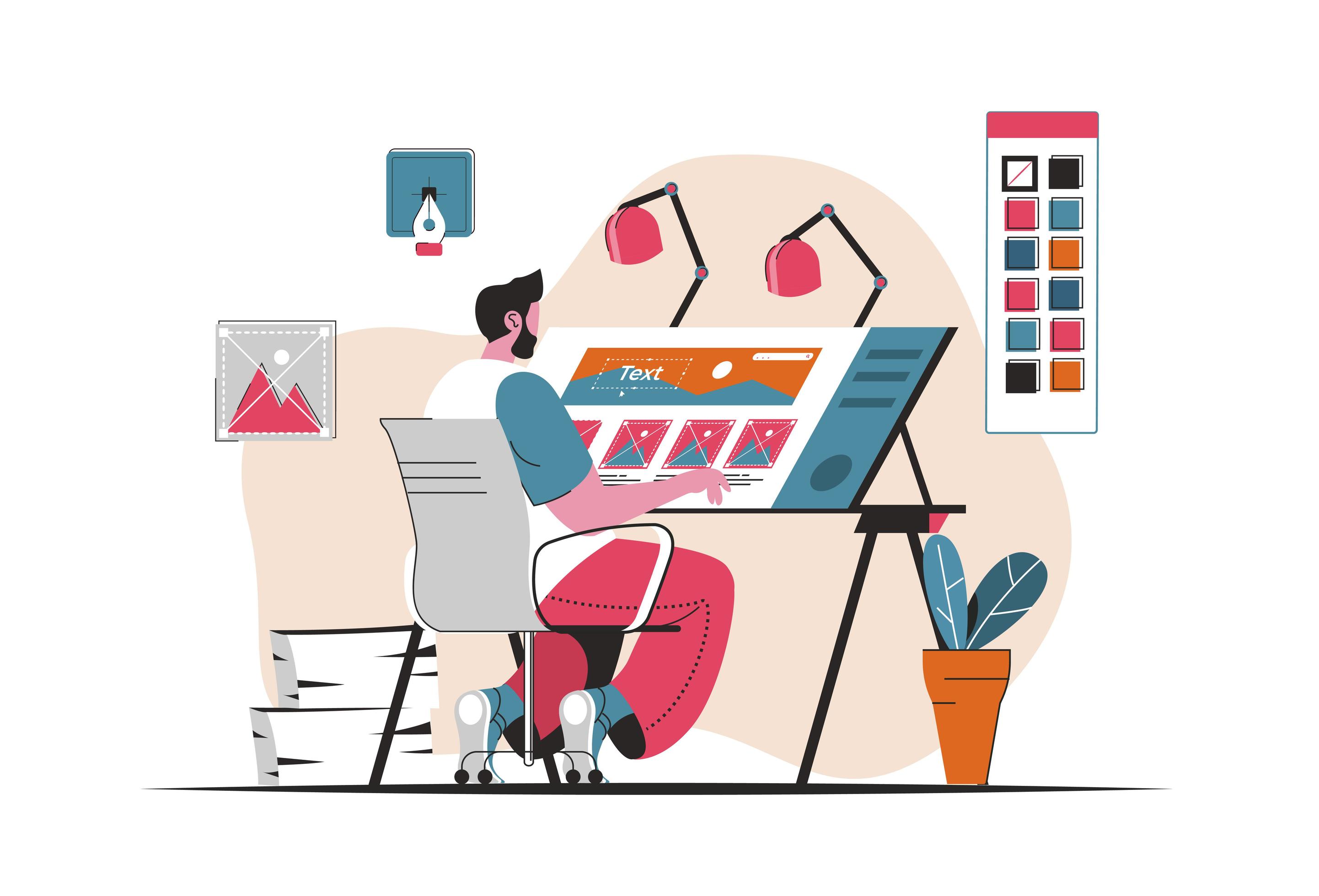 Web app development plays a great role within the company. For example, from user registration, the web app can generate a database that gives you the benefit of knowing how many customers you have to date, define each of them according to their profile, and purchase history (for the management of discounts for frequent customers) or utility data.
But also, a web system is for employees, allies, partners, or franchisees. Thus, a health center can offer medical professionals the ability to connect from anywhere. In this way, they can check a patient's history by an image that has been requested.
This undoubtedly contributes to preventive and personalized care. After all, the possibilities for thematic development within the system are as variable as the nature of the business itself. You just need to carefully analyze the need of your brand, to know whether to fulfill or carry out a web app is the most advisable or it will be better to do without it.
The platform will then acquire its commercial essence. This will be done either to manage online reservations or to have a management or ordering system. It can also use a search engine to find out which properties are already rented. In addition, it will offer a job board where employees and employers can make decisions.
4. Why develop web applications?
A web application within the commercial ecosystem is undoubtedly very useful for companies, industries, and even part of the scientific sector. All this, without forgetting that the logistic part is one of the most attractive benefits of developing a custom system. This translates into saving time, and money and improving efficiency.
Its value lies in contributing to the standardization and automation of processes, as well as ensuring greater cybersecurity, convenience, flexibility, accessibility, and effective control from any point with Internet access.
Applying technology, processes, and intelligence to a business should not be understood as an end in itself, but as a means to achieve business objectives. A well-focused and correctly managed development can help your company to be more competitive.
It also increases its production and distribution capacity, streamlines ordering processes, and improves users' decision-making. In addition to providing relevant information at the right time to the professionals who are part of it.
5. What kind of applications can we develop?
Static web app. If we decide to create a static web app, the main thing to be aware of in this type of web app is that it displays little data and does not tend to change a lot. As a general rule, they are usually developed in HTML and CSS, although moving objects such as banners, animated GIFs, or videos are shown in some parts of the web application.
Dynamic web apps are much more technically complex. They use databases to load information and these contents are changed every time the user accesses the web app. There are many languages for the development of dynamic web applications. PHP and ASP are the most common languages because they allow a good content structuring.
Virtual store or e-commerce. If the web application is a digital store, we can say that the development will tend to resemble that of e-commerce. The development is more complicated because it must allow electronic payments through credit cards, PayPal, or another payment method.
In the case of web applications where the content must be continuously updated, it is best to use a content management system (CMS). Through this, the administrator himself can make changes and updates. These are intuitive and very user-friendly. This type of web application is very common for content sites, such as blogs, news sites, or media sites.
6. What should we do to develop a successful web application?
Creating a web app starts with a need and an innovative idea to solve it. If you have a business you can use it to collect, store and analyze user data, increase sales, and communicate with customers, among others.
To start you must identify what is the need that the web application will solve. Start from your business objectives and evaluate the market to determine if there is a demand for a similar app. Start defining what the app is about, how to make it attractive, what problems it will solve, and how it will differentiate itself from the rest.
After you have set out your idea and established the goals of the web app, it is time to study the target audience. The audience is looking for those people who have a specific need that you can solve with the application. Define who the ideal customer is and create a buyer persona. With this, you will get to know more details about your audience.
To start shaping your idea you should look for a web application developer. It has to be someone who understands the project you have in mind and with whom you can communicate well. You can hire a company or a freelance designer.
7. What does Connect Tech offer with its web app development service?
If you are thinking of opting for the development of a web app for your company, Connect Tech can help you. What we seek for your company is to save costs, maximize time and optimize resources. Thus, you will not only increase your profitability, but you will also be able to modernize your orders or invoices, and better manage the link with your customers.
Eventually, one thing will lead to another. By offering more quality services, your users will take this into account and recommend your processes to others. In this way, you will achieve a degree of trust and reputation that will not only increase your conversion rate, but also the number of sales.
Are you ready to start developing that web application that will put your company in the public eye? At Connect Tech we are your best option. You can contact our operators by calling +971 52 952 1175. You can also send us your questions by emailing us at contact@connectech.dev.
If you wish to submit your resume, you may do so through thetalentpoint.com. All files submitted to contact@thetalentpoint.com are not stored in any way.