The advantages of software development in Dubai are numerous. This does not depend so much on a country, but rather on the developing company. We have compiled several positive aspects that these activities bring for companies and organizations.
In this article, we will show you the benefits of developing software for companies located in Dubai. The contents are:
What can we say about software development?
How is Dubai involved in software development?
What benefits do companies receive from this?
How is software development in Dubai?
What are the phases of software development in Dubai?
How can Connect Tech help you?
1. What can we say about software development?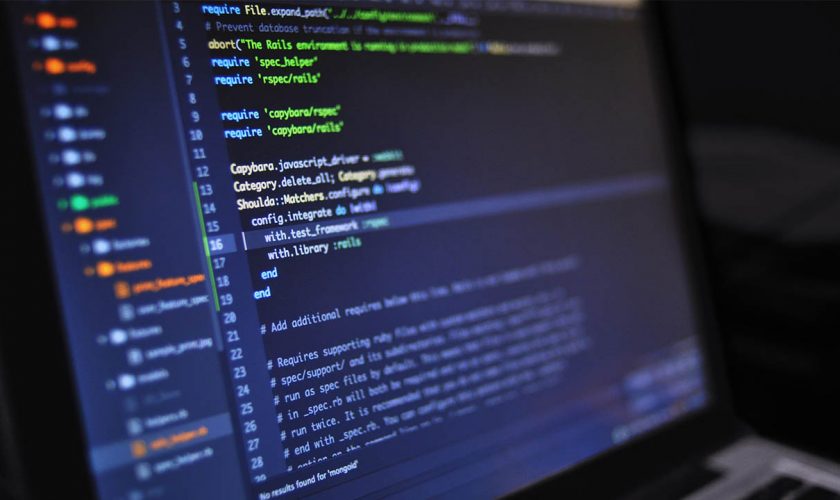 Software development refers to a set of computing activities dedicated to the process of creating, designing, deploying, and supporting software. The software itself is the set of commands or programs that tell a machine what to do. It is completely independent of the hardware and makes the computer programmable.
Software development mainly involves programmers, software engineers, and software developers. These roles interact and overlap, and the dynamics between them vary greatly across departments and development communities. There are some basic types:
System software to provide basic functions such as operating systems, disk management, services, hardware management, and other operational needs. And Programming software to provide programmers with tools such as:
Text editors
Compilers
Linkers
Debuggers
Application software to assist the users in accomplishing tasks. Office productivity suites, data management software, media players, and security programs are some examples. Applications also refer to web and mobile applications such as Amazon, Facebook, or Instagram.
2. How is Dubai involved in software development?
Today, all companies that seek to be at the forefront and offer an excellent experience to their customers need to have automated processes that allow them to have easy, fast, and economical solutions in all departments. Software developers in Dubai need to have automated processes that allow them to have easy, fast, and cost-effective solutions in all their departments.
Dubai is no exception since the areas of a company require technological solutions developed for total control of its operation:
Inventories
Database
Logistics
Security
Purchasing
Payroll
Accounting
Sales
On the other hand, end-users highlight the added value offered by their vendors: being able to buy online, contact them quickly, track their orders and return and warranty processes, among others. In Dubai, the first alternatives that entrepreneurs find are to look for technology companies that sell software packages that meet every need.
However, this incurs high implementation and maintenance costs, with major implications, especially for small and medium-sized companies. Given that this need will always be present, especially nowadays, where the technological revolution is advancing rapidly, companies have a second alternative: to develop their customized business software.
2.1 is it necessary to opt for software development?
The number of companies that develop their software is constantly increasing, since they have a great number of advantages and benefits, and development times and costs are increasingly lower. Companies developing software in Dubai have also taken advantage of these software developments.
Although the benefits of having customized technological solutions to facilitate the daily operations of organizations are clear, it is necessary to evaluate multiple options beforehand. There are different scales according to which it can compensate to opt for generic solutions or software based on the needs of the company.
When existing technological solutions do not perfectly adapt to the daily tasks or operations of the organization, developing software is a good option to improve it. Where necessary, this can also leverage in the competitive environment to optimize resources, improve products and services or offer a better customer experience.
3. What benefits do companies receive from this?
First of all, by having their system they will have only the information, requirements, and functionalities that are exclusive to the company. This avoids unnecessary functions that go unused on a day-to-day basis. In general, proprietary software designs come in simple and intuitive designs that adapt to the specific case of the organization.
On the other hand, despite the necessary investment to implement customized software in the companies in Dubai, it becomes a greater efficiency with important optimizations in costs and time. Another major benefit is the minimization of errors. These technological solutions are designed for the specific activities of the organization.
Thus, when applied, the number of failures reduces by following the process step by step with the precise functions. In addition, it simplifies the work for the employees as it is an intuitive and simple system. This can translate into increased production, quality, greater effectiveness, and the profitability of the enterprise itself.
However, it is important to bear in mind that the development of customized software must be carried out following an exhaustive previous study. In addition to extensive control during its construction, as well as many tests before its complete installation.
3.1 What are the main advantages when companies in Dubai develop software?
The software consists of custom-made software developed using the latest up-to-date technology. Any customer dissatisfaction or difficulties that arise during the development process can be improved. Everything takes place with the customer's permission. This is surely the most important benefit of this type of development.
The long-term benefits of investments in custom software development are much more valuable than those of purchasing a ready-made product. Imagine also the additional cost you have to pay for licenses, either short or long term, or what you also pay for the purchase of products that do not come with the purchased software or platform and that you also need.
With custom software development, maintenance is usually included for as long as it is needed. With off-the-shelf software, your business is at the discretion of the developer of the software you have purchased. Custom software is a powerful solution for program integration. Custom software in this sense helps to achieve more of what you need.
A great benefit that comes with custom business applications is an efficient and reliable technical support plan. You have full access to the technical support team that got involved in the development process of your application. Therefore, any problems you may encounter get solved efficiently.
4. How is software development in Dubai?
The development process (or software life cycle), which at first glance may appear to look like a simple task, consists of a series of mandatory steps aimed at ensuring that the programs created become:
The Dubai software development life cycle (also known as SDLC or Systems Development Life Cycle) contemplates the phases necessary to validate the software development and thus guarantee that it meets the requisites for the implementation and checking of development procedures, guaranteeing that the methods used are the appropriate ones.
Its origin lies in the fact that it costs a lot of money to rectify possible errors that occur late in the execution phase. If appropriate methodologies exist, they could lead to early detection so that programmers can focus on software quality, on-time delivery, and associated costs.
5. What are the phases of software development in Dubai?
The methodology for software development used in Dubai is a systematic way to carry out, manage and administrate a project to carry it out with great chances of success. This systematization indicates how a project breaks down into smaller modules to standardize its management.
Thus, a software development methodology consists of a set of processes that must systematically follow to devise, implement and maintain a software product from the moment the need for the product arises until the purpose for which it was created becomes a reality.
The acquisition of the necessary resources to make the software work, as well as the development of test cases to check the operation of the software as programmed, must also take into account. Thus, the phases of software development are as follows:
Planning
Analysis
Design
Implementation
5.1 What are the development phases like?
5.1.1 Planning
It is necessary to perform certain tasks that will have a decisive influence on the success of the project. Some of the tasks in this phase include activities such as scoping the project.
5.1.2 Analysis
You have to find out what exactly the software has to do. Therefore, the analysis stage in the software life cycle corresponds to the process through which you try to find out what you reed and arrive at a proper understanding of the system requirements (the characteristics that the system must possess).
5.1.3 Design
In this phase, possible implementation options for the software to be built are studied, as well as decided for the general structure of the software. It is possible that the initial solution is not the most suitable, so in such a case it must be refined, there are useful catalogs of design patterns that to learn from the mistakes that others have made to avoid falling into the same trap.
5.1.4 Implementation
In this phase, it is necessary to choose the appropriate tools, a development environment that facilitates the work, and an appropriate programming language for the type of software to be built. This choice will depend both on the design decisions made and on the environment in which the software is to operate.
Avoid unstructured control blocks
Correctly identify variables and their scope
Choose algorithms and data elements adequate to the particular problem
Properly document and comment program code
5.2 What software lifecycle models are used in Dubai?
5.2.1 Waterfall model
In the cascade life cycle model, the previous phases will linearly operate one after the other. Thus, only when one phase ends can you continue with the next one, and so on progressively.
5.2.2 Repetitive model
This model guides the software development process in Dubai of iterations. Thus, it projects the development process in a cyclical manner by repeating each step after the software life cycle.
5.2.3 Spiral model
The spiral model combines the above models in which risk takes into account. Thus, it starts by setting the objectives and constraints at the beginning of each iteration. In the next phase, software prototype models include risk analysis.
5.2.4 V model
One of the big problems of the waterfall model involves moving to the next stage only if the previous stage has complete and you cannot go back if there occur errors in later stages. Thus, gives more software evaluation options at each stage. In each phase, test planning and test cases to verify and validate the product against the requirements of the phase come into being.
6. how can conect tech help you?
As we have already seen, software development in Dubai has several benefits. At Connect Tech, we offer you the best service to develop the software that your company needs. We have many years of experience behind us.
Remember that this article is based on the profits seen in software development companies in Dubai and that this does not mean that companies outside Dubai do not see good profits. On the other hand, if you are looking for an agency to help your company develop software, Connect Tech is your best option.
Are you looking for more information about the services we offer? You can contact Connect Tech by sending an email to CONTACT@CONNECTECH.DEV.
If you are looking to submit your resume you can do so through thetalentpoint.com. Remember that all documents you send to contact@thetalentpoint.com will not be stored in any way.