We find ourselves in an increasingly digitalized society in which the use of technology is part of the daily life of most companies. As a result, systems have been developed to provide easy access to it. Thus, it is normal to see how companies do cloud migration, a virtual space in which data is stored and accessible through the network.
In this, article we will detail all the benefits your company can get by migrating cloud. Plus, all the advantages that cloud-based networks can offer you and your company. The digital era is here, all companies are migrating to the cloud, and do not be the last ones to do it. Let us take a look at everything related to cloud migration and application modernization:
What is cloud migration?
What are the main benefits of migrating to the cloud?
How to evaluate applications before migration?
What is the right cloud deployment model?
What do we mean by application modernization?
Why is application modernization necessary?
What advantages does application modernization provide?
What tips can we apply when modernizing applications?
How can Connect Tech help you enter the world of cloud technology?
1. What is cloud migration?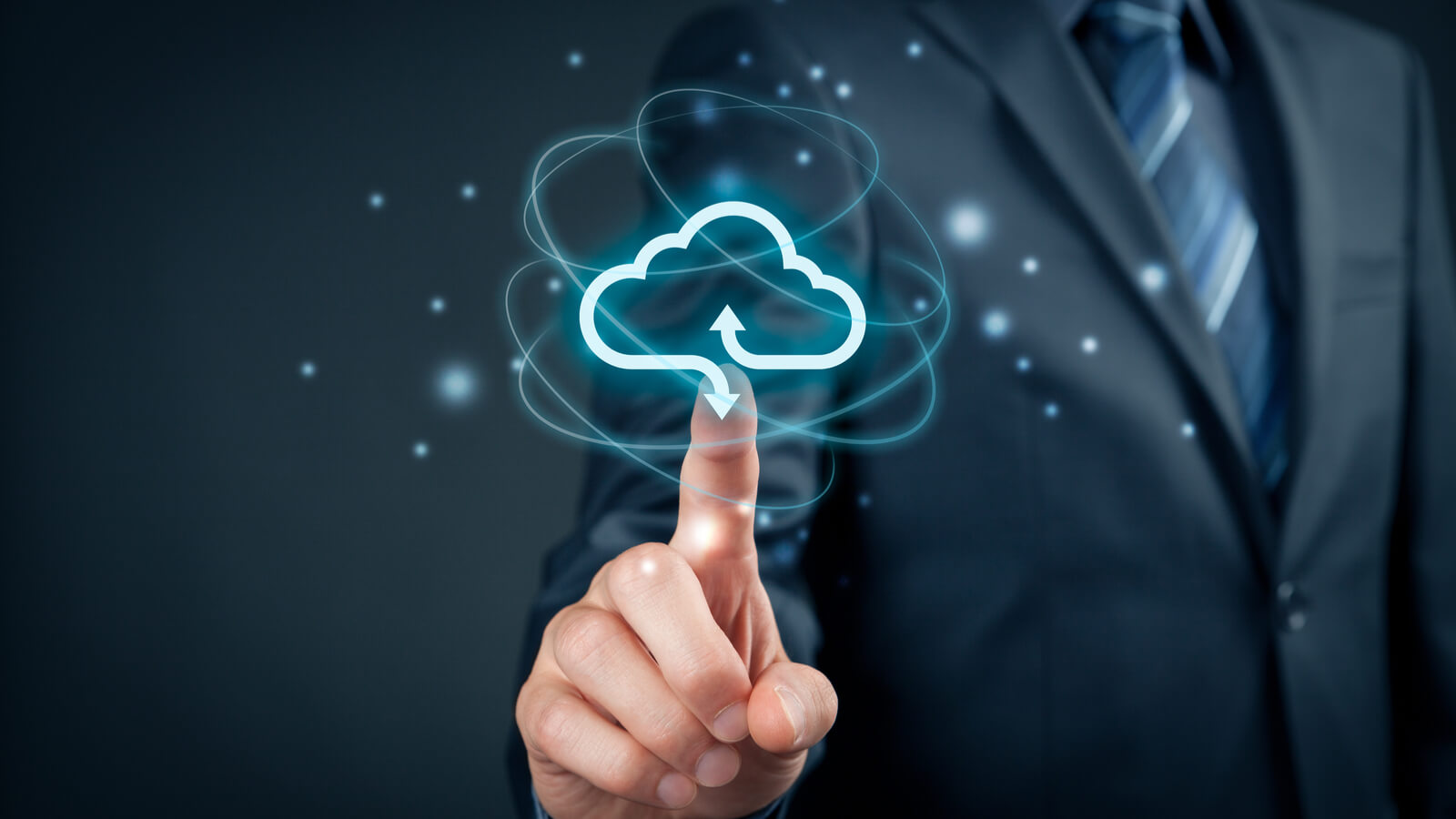 Cloud migration refers to the process of migrating apps and data out of one location, such as a company's private servers, to the servers of a public cloud service provider. It also takes place between different clouds. Cloud migration moves digital assets, including workloads, to a public or private cloud environment.
It also involves decisions around how you plan to use, maintain, optimize and control your cloud once the digital cloud migration is complete. Unless your business was born in the cloud, you likely rely on certain IT applications or legacy infrastructure that you own, host, and manage yourself.
Like a move from a small office to a larger one, a cloud migration requires a lot of preparation and work beforehand, but it pays off in terms of cost savings and greater flexibility. Such systems might have driven your growth in the past, but as you move toward more modern technologies, such as AI, machine learning, and automation, your legacy systems that were not cloud-based may represent a hindrance. Simply put, they were not developed to take advantage of cloud-native technologies.
2. What are the main benefits of migrating to the cloud?
The specific benefits of a cloud migration relate closely to the benefits of the platform you choose. For example, if you migrate to a managed private cloud platform, you will experience substantial benefits around security and performance. And if you migrate to a public cloud, your benefits will center more on microservices and flexibility.
Cost-effectiveness. By moving away from expensive, legacy infrastructure, you can realize immediate savings in IT operations as you move from a Capex model to an OPEX model. This enables you to retain more cash or reinvest your CAPEX budgets in business-critical projects. Productivity improvements. In the cloud, your IT can free itself from operational burdens and focus its expertise on developing the next step.
For end-users, the cloud offers better functionality, enabling them to accomplish their tasks faster and more efficiently. With the cloud migration, we also get improved innovation. Modernized cloud infrastructure gives your IT team more agility so they can deliver new functionality to users faster.
Leveraging cloud migration also allows you to implement cutting-edge technology. Such as AI, IoT, and machine learning to drive innovation. Trying to run such resource-intensive technologies on legacy hardware not only costs money but in some cases is also impossible.
3. How to evaluate applications before migration?
The first step in a cloud migration consists in selecting the workload. If your project becomes very large, you are likely to face inordinate growth in terms of project scope and long lead times. For this reason, start with a small, effective workload and after you have gained some experience with cloud migration continues with increasingly complex workloads.
Apply application profiling to gather and organize information about your workloads and applications. Follow these steps to evaluate and prioritize workloads for cloud migration: Monitor metrics in your current environment around compute needs, performance output, response times, and other factors important to business operations. This will help you benchmark and develop KPIs for the new platform.
Detail and collect key information about your workloads, such as physical and virtual server configuration, network topology, compliance requirements, data and application dependencies, geographic considerations, and user needs. This will help you establish the requirements for selecting the right cloud platform to support your environment.
Based on the audit and information gathering, categorize your workloads based on the complexity of the migration. Identify which workloads can migrate easily, without the need to change platforms or restructure. Prioritize these easy-to-migrate workloads for migration to the cloud.
4. What is the right cloud deployment model?
Once you have identified your candidate workloads, align your requirements with your appropriate cloud platform. While we refer to "the cloud" as a singular entity, there exist several types of clouds to consider. For this reason, it becomes very important to evaluate your applications and workloads.
Public cloud. In a public cloud, infrastructure gets shared by multiple companies and owned and operated by a service provider. Because it allows you to easily scale resources to meet demand and pay for usage. It offers a great option for handling unexpected traffic and maximizing cost efficiency.
Private cloud. In a private cloud, the infrastructure remains unique to your company. This gives you the ability to customize your compute, storage and networking, and, as a result, achieve higher levels of control and cybersecurity. Depending on your workload and resource usage requirements, the private cloud can also generate more cost savings than public cloud infrastructure.
4.1. What other types of clouds should be considered?
Hybrid cloud. Some workloads require a hybrid cloud that connects public and private cloud environments. A hybrid cloud can give you the flexibility and cost savings of the private cloud for your sensitive and business-critical assets, as well as the flexibility and cost savings of the public cloud for your public-facing operations.
Multi-cloud. In essence, multi-cloud means just that: multiple clouds. From your local data center and private clouds to hyper-scale clouds. Such as Amazon Web Services, Microsoft Azure, Google Cloud Platform, cloud-based SaaS applications, and even colocation environments, everything integrates to create your unique multi-cloud.
All clouds extract, pool, and share scalable computing resources across a network. In addition, all cloud types enable cloud computing, which consists of running workloads within the system.
5. What do we mean by application modernization?
The modernization of applications means the refactoring, reuse, or consolidation of legacy software. Programming to more closely align with the current needs of the business. The goal of an application modernization project. It involves the creation of new business value from the existing apps.
An application is a program intended to carry out a particular function. Straight to the user or, in certain cases, to another application program. Keeping legacy applications running smoothly can be a time- and resource-consuming process. Especially when the software becomes so outdated. It becomes compatible with newer versions of the underlying operating system (OS) or system hardware.
Traditional methods for modernizing applications. Include rewriting existing application code written in COBOL to a more modern, web-friendly programming language, or placing a web interface in front of an obsolete application to save parts of the application that might still have value.
The challenges of modernizing legacy applications stem primarily from the fact that, in many legacy applications. The workflow of the business process is codified and tightly coupled to other parts of the legacy code.
6. Why is application modernization necessary?
Modernizing an existing application consists of adapting it to the latest digital transformation trends, adding value and performance without losing essential information, i.e. improving the application in all aspects that conform to it. In this primarily digital world, the way we live and work has changed and business conditions are evolving faster than ever.
For today's organizations, adapting to this new technological era and making the leap into transformation involves. Among other things, keeping up to date with new technologies, but often, this process is made difficult because it seems cumbersome.
Implementing new customer experiences is a big challenge for all companies, and web applications play an essential role in this aspect, as it is how today's consumers interact with a company. For this very reason, maintaining outdated applications is a major risk, as it can cause user dissatisfaction with the services obtained, thus generating negative reactions that ultimately affect the business.
For many companies, staying on the cutting edge of day-to-day technological innovation without daring to migrate to the cloud represents a major challenge. Because maintaining an on-premise application can mean that it becomes obsolete very quickly. Not to mention the time and IT resources that could be wasted in the effort to make these applications compatible with the current operating system or hardware requirements.
7. What advantages does application modernization provide?
Be at the forefront of the digital world and its demands. Digital transformation is variable, so the use of applications is constantly changing to meet the demands of both the company itself and its customers. Moving and working apps from the cloud allows you to manage changes quickly without increasing the workload and meeting the sudden requirements of the digital world.
Optimize costs. Hosting applications in the cloud allows you to have the resources you need available at all times without having to pay in advance and much less for those you do not use. It also allows you to add additional resources quickly, easily, and securely. In addition, development and testing costs can also be optimized.
Improved service and customer experience. Computing apps from the cloud increases operational efficiency. Because you can access services whenever you need them, so your customers can have a good experience with constant changes if necessary without having to make a significant investment.
Increased security. Protecting applications is extremely important and with the use of the cloud, the responsibility for security is shared with the cloud provider that is, protecting the infrastructure with advanced protection. In this way, you avoid investing in expensive encryption tools, monitoring, firewalls, and antivirus, among others.
8. What tips can we apply when modernizing applications?
Create applications and microservices. One idea can be enough to get an application up and running. Our designers and engineers will collaborate with your team of developers, from application conception to code writing and production.
Modernize existing applications. We apply agile development methods and product design best practices to create an application that uses microservices and APIs as efficiently as possible. Build applications with VMware to accelerate your development process and not get left behind in a digitally-first world.
Identifying the right strategy for application modernization can be a challenge. Sometimes, the answer lies in breaking an existing monolith into loosely coupled microservices. Other times, simply containerizing an application and moving it to a platform like Kubernetes can offer immediate benefits.
9. How can Connect Tech help you enter the world of cloud technology?
Enterprises have been switching to cloud computing technology to take advantage of technological advances and respond quickly to increasing competitive pressures. As a software specialist, Connect Tech understands the benefits and challenges of the cloud and can help provide a smooth transition without disrupting your day-to-day operations.
Are you looking for a friendly company to facilitate your company's digital transition to cloud computing? Connect Tech is the solution to your problem. With many years of experience offering cloud services, we guarantee a smooth migration to the cloud so you can enjoy the benefits it has to offer. Contact us by calling +971 43 316 688 or emailing us at contact@connectech.dev. We look forward to hearing from you!
With the advent of the digital age, finding a job can be simple yet complicated, especially with the saturation of markets. That is why at thetalentpoint.com you can find your ideal job just by sending your resume. This website specializes in finding job opportunities based on the information in your resume. If you have any queries you can reach us at contact@thetalentpoint.com or visit the site to learn more!